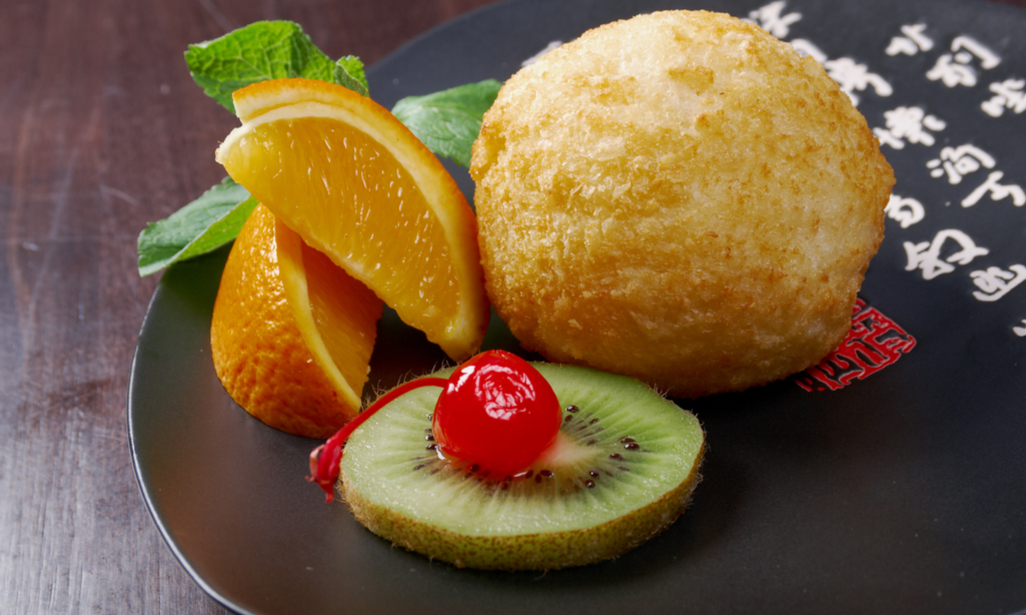 Fried Ice Cream
Preparation Method
Crush the corn flakes.
Roast almond, cashew nuts in ghee and chop into bits.
Freeze the ice creams in a freezer.
Separate egg white and beat until foamy.
Dip the ice creams in egg white and coat with corn flakes.
Refrigerate again till firm.
Heat a deep frying pan with Idhayam Sesame Oil.
Flip the ice cream balls one by one and deep fry for ten seconds.
Place the fried ice creams in a bowl.
Garnish with grated coconut, honey and fried cashew nuts and almonds.