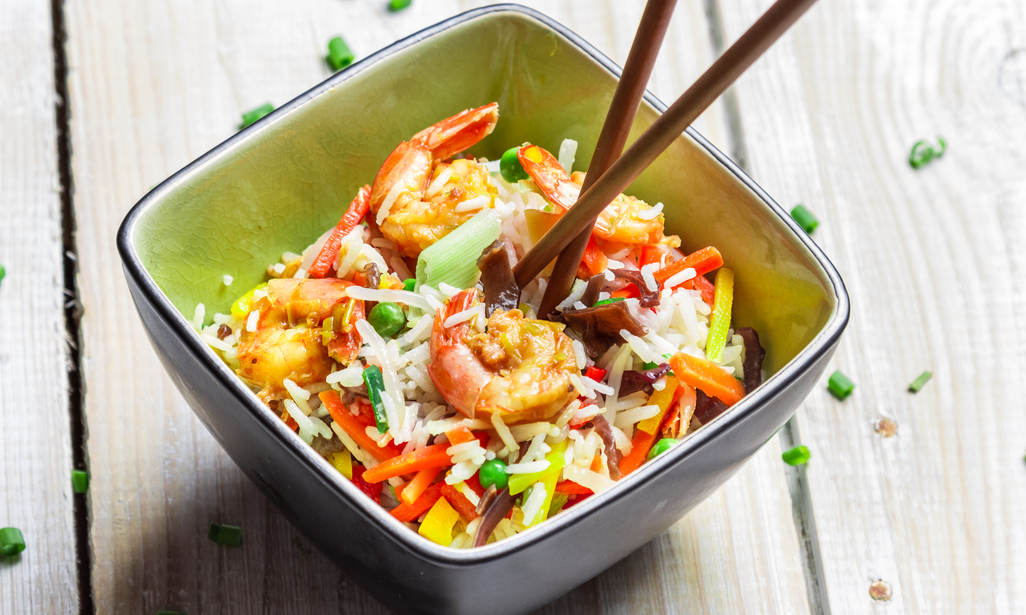 Sea Food Fried Rice
Preparation Method
Par boil rice with salt and keep aside.
Beat the egg well.
Chop the capsicum into triangles.
Dice the onion and garlic finely.
Heat a broad pan with two tablespoons of Idhayam Sesame Oil.
Saute onion, garlic and capsicum.
Toss mushroom and stir.
Add the beaten egg, scramble the egg and keep aside.
Heat another pan with two tablespoon of Idhayam Sesame Oil.
Stir fry prawns.
Add the fish pieces, flesh of crab and stir gently.
Add soy sauce, salt, celery and stir well.
To this add the cooked rice, fried sea food, spring onion and egg mixture.
Stir well.
Remove from fire and serve hot.
You Might Also Like