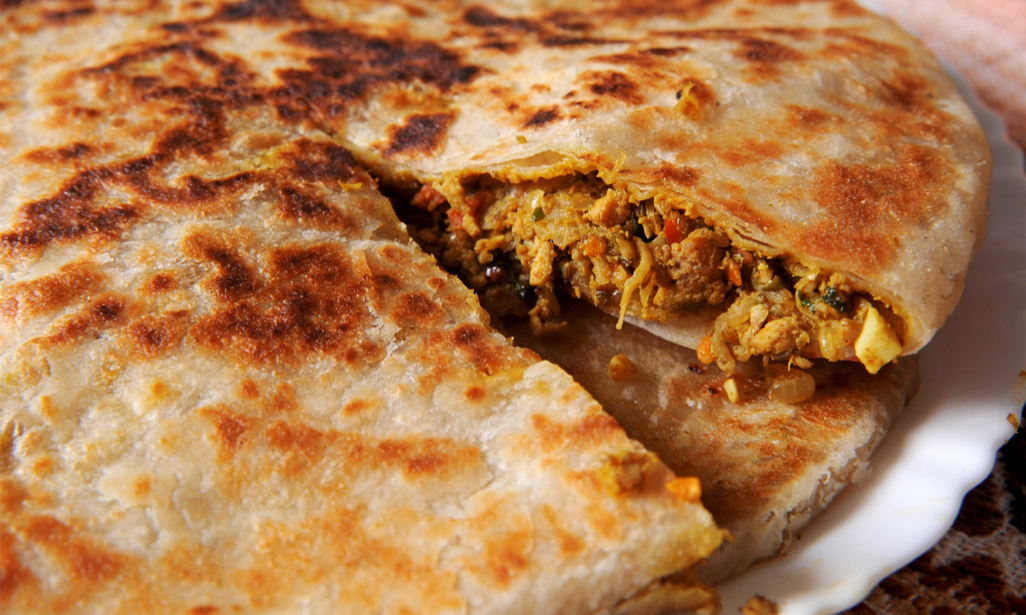 Stuffed Parotta
Preparation Method
In a broad bowl, combine  maida, salt, a teaspoon of Idhayam Sesame Oil, water and knead it to a smooth dough.
Knead it for ten minutes.
Let it for thirty minutes.
Beat the egg well.
Chop onions, green chillies, ginger and garlic finely.
Chop the tomatoes roughly.
Heat a pan with two tablespoon of Idhayam Sesame Oil, temper  cumin seed , fennel, clove, curry leaves, green chillies, onion, ginger, garlic and fry till golden brown.
Add the tomatoes, minced chicken, turmeric powder, chilli powder, coriander powder, garam masala and fry until the chicken is done and turns reddish brown.
To this add beaten egg and stir well.
Divide the dough into eight equal parts.
Sprinkle maida on the chappathi board.
Place one part of the dough roll it to square.
Place the minced mutton at the centre of the dough close it from the sides to square.
Sprinkle maida over the rolled parottas and roll it again.
Heat a dosa pan.
Place the rolled parottas. 
Pour Idhayam Sesame Oil to the sides. When it turns brown flip over and fry till golden brown.