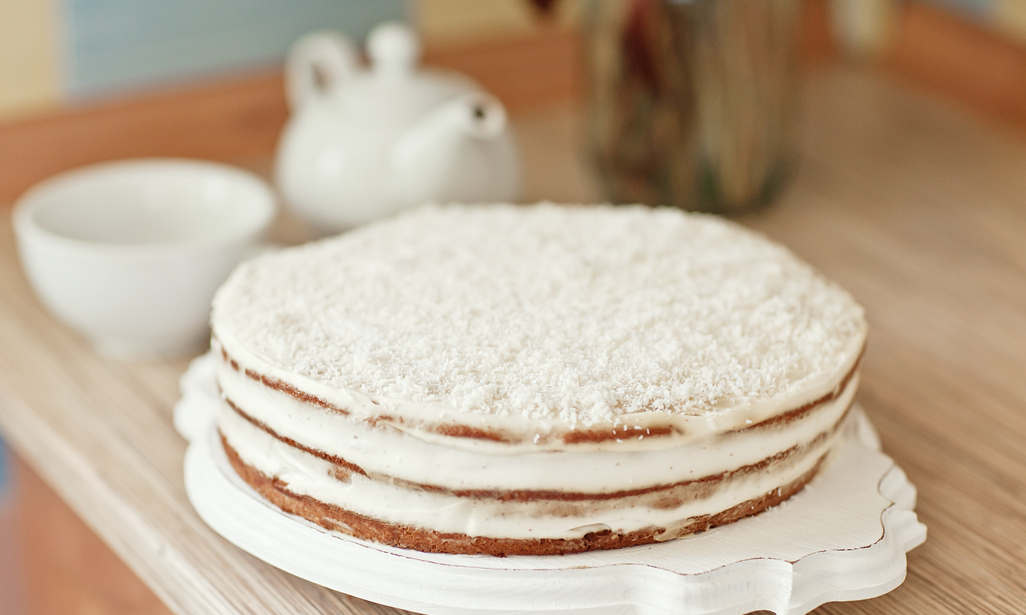 Coconut Layer Cake
Preparation Method
Sieve together maida and baking powder.
Cream the butter and sugar until light.
Crack the egg. Separate the egg white and the yolk. Beat well with an electric blender.
Add grated coconut, two teaspoon of water, maida, add beaten, eggs little by little and knead to a smooth batter.
Take two equal baking trays.
Grease the baking trays with butter. Sprinkle maida. Swirl the trays so that the flour spreads evenly.
Divide batter between cake pans, fill them 2/3 of the pan.
Tap it once so that the batter settles evenly.
Place the baking trays in the pre heated oven and bake it for one hour and fifteen minutes.
Allow it to cool.
Coat coconut cream on one layer of the cake.
Place a plain cake over the creamed cake and cost the cake all over with coconut cream.
Cut into desired shapes and serve.
Cream together 200 gms of butter and 400 gms of pound sugar.
Add a tablespoon of desiccated coconut and stir well.