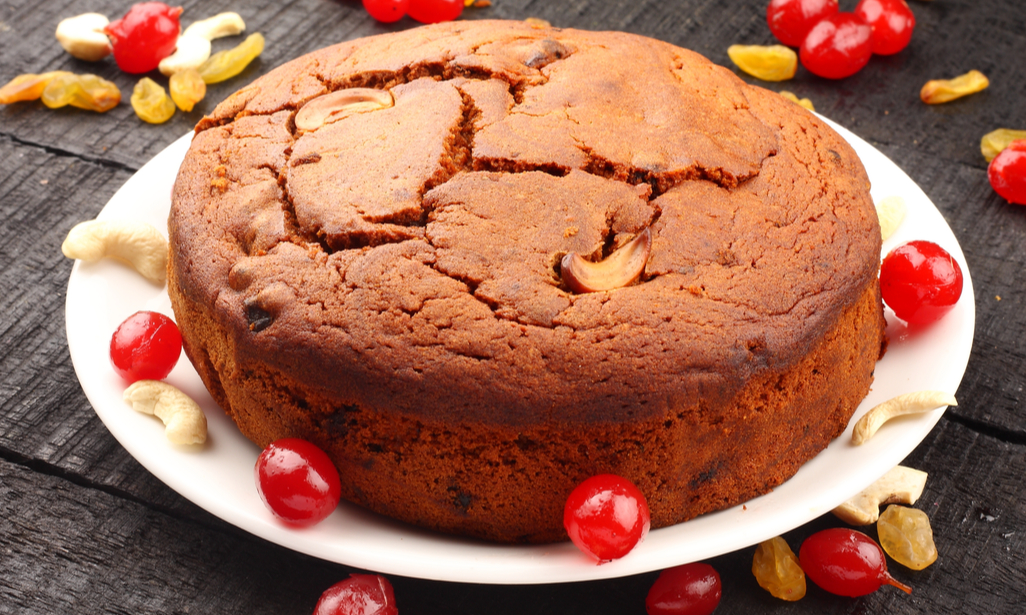 Nut Cake
Preparation Method
Pre heat the oven at 180°f heat.
Sieve together maida and baking powder.
Separate the yolk.
Pound the sugar.
In a broad bowl take maida, baking powder, salt, vanilla essence and mix.
Beat the yolk and sugar with an electric blender.
Add butter and knead well with a wooden spattula.
Add the beaten yolk and suger to the maida.
To this add the egg white and knead well.
Combine the almonds and cashew nuts to the batter and stir well.
Grease the baking tray with batter.
Sprinkle maida, all over and swirl the tray.
Pour the batter to three fourth of the tray. Tap the tray and keep aside. So that the batter sets equally.
Place the tray in the pre heated oven and bake it for thirty- forty minutes.
When the cake is done slice into desired shapes and serve.