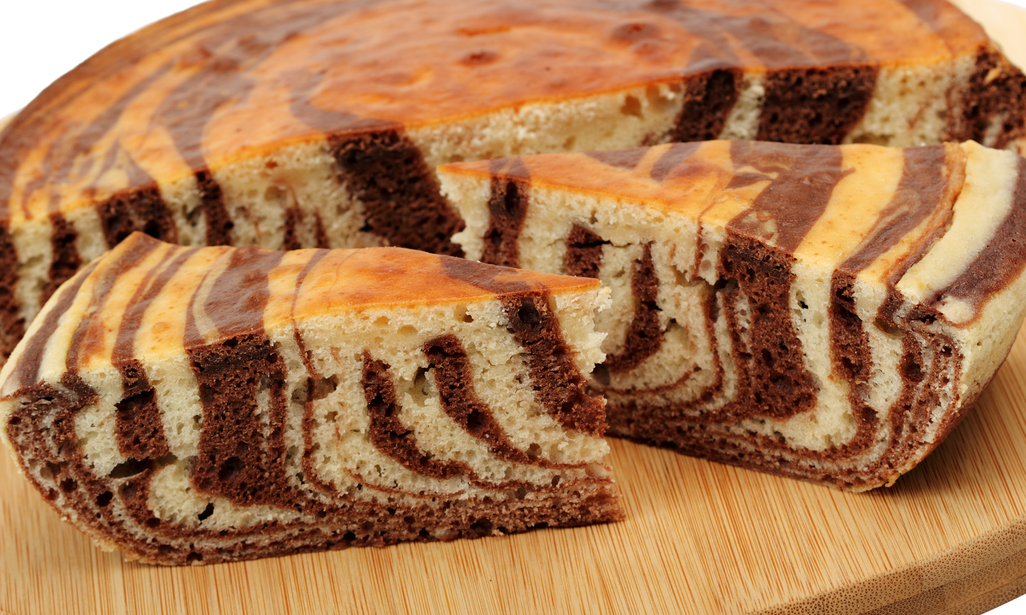 Marble Cake
Preparation Method
Sieve together, baking powder and maida.
Cream the butter and sugar with an eletric blender till light and fluffy.
Crack the egg one by one and beat well.
Add ½ rd of the flour to the batter, stir and add ½ of the milk and beat. Alternatively mix the flour and milk little by little and beat well.
Add vanilla and almond essence and transfer ½ of the batter to a separate bowl.
Mix together cocoa powder and baking powder in three tablespoon of hot water.
Add the chocolate mixture and the almond essence to the remaining batter and heat it.
Grease the cake mould with butter, sprinkle maida and swirl the mould, so that the maida spreads evenly.
Pour the white batter into to the pan, and the cocoa batter. Pour each batter alternatively.
Just tap the baking tray so that the batter sets equally.
Place the tray in the pre heated oven and bakes for one hour and fifteen minutes.
Remove from the oven allow it cool.
Slice into desired shapes and serve.