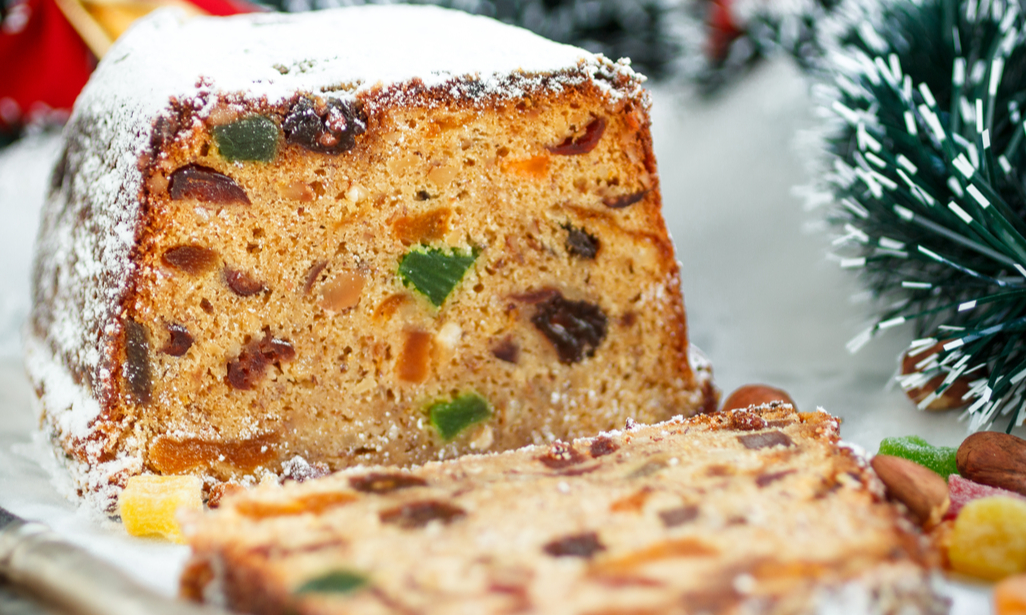 Rich Fruit Cake
Preparation Method
Sieve together, baking powder and maida.
Chop the dry fruits.
Mix the dry fruits, vanilla essence along with the maida, baking powder and caramelised sugar.
Cream together butter and sugar.
Crack the egg, separate the egg white and egg yolk and beat well.
Add the beaten eggs little by little to the butter add sugar and stir well.
Add lime juice and milk to the dry fruit mixed maida batter and stir well.
Stir continuously.
Grease the baking tray with butter. Sprinkle maida and swirl the tray so that the flour spreads evenly.
Spoon the mixture into the tray. Tap the tray so that the batter flattens equally.
Place the baking tray in the pre heated oven and bake it for 1 hour.
When the cake is done.
Remove from the oven. Allow it to cool.
Cut into desired shapes and serve.