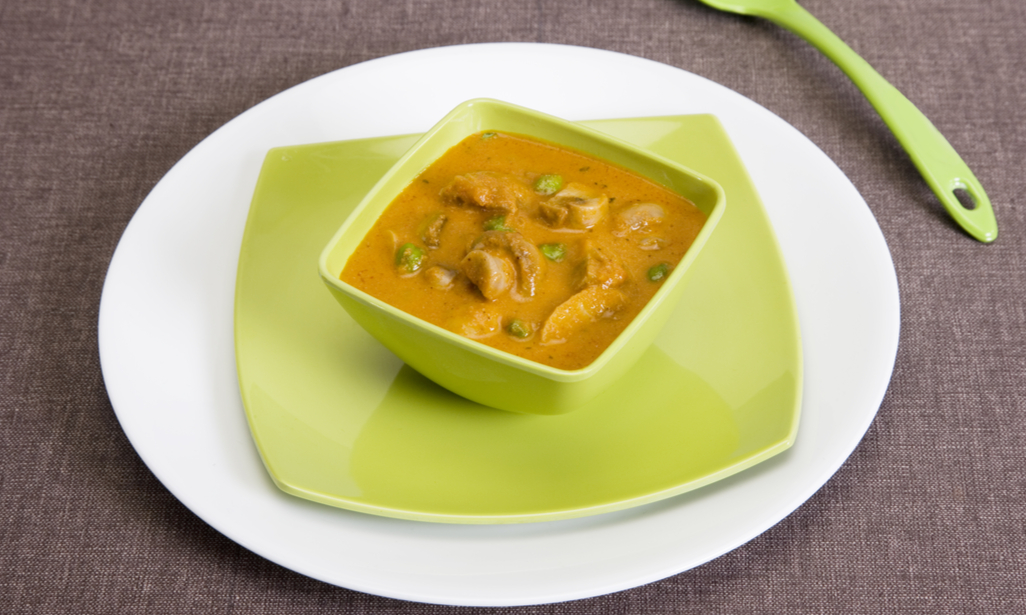 Maldive Mushroom Curry
Preparation Method
Smother mushroom with lemon juice, two pinch of salt and let it for two minutes.
Wash the mushrooms.
Chop the onions finely.
Pressure cook the potatoes and dice into cubes.
Dry roast and pound, coriander seed, cumin seed, pepper, fenugreek, cinnamon, clove, cardamom, fennel, red chillies and curry leaves.
Grind coconut.
Cook the mushrooms.
Heat a pan with Idhayam Sesame Oil.
Saute onion and ginger garlic paste.
Toss the mushrooms, potatoes and fry well for three minutes.
Add the ground coconut, turmeric powder, salt, pound spices, required amount of water and allow it to boil.
When it comes to a thick consistency remove from fire and serve with parotta or poori.