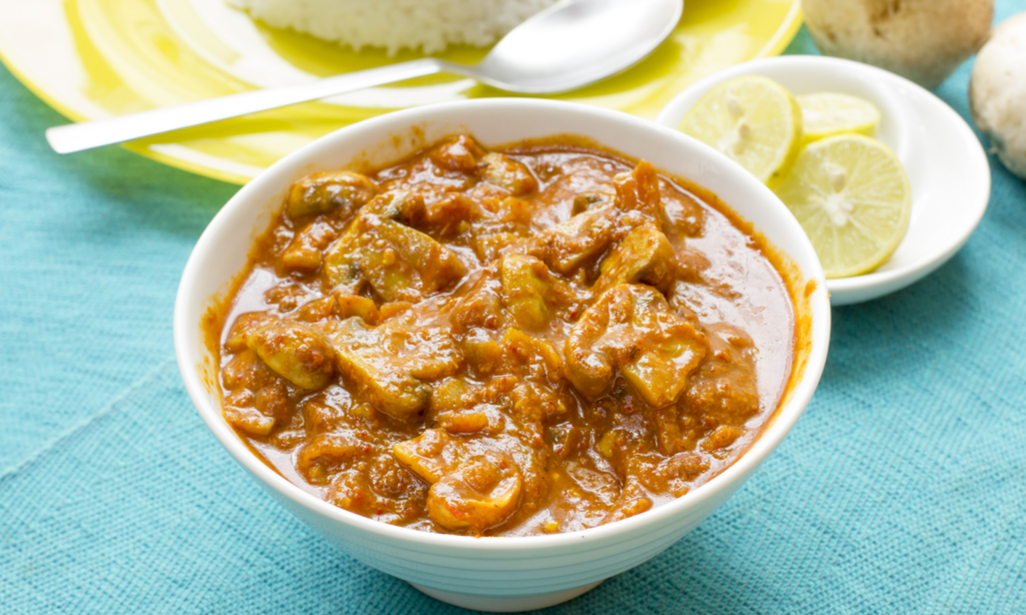 Mushroom Gravy
Preparation Method
Sprinkle two pinch of salt, let it for two minutes and wash the mushrooms.
Chop the shallots, tomatoes finely and the mushrooms into two .
Grind together cumin seed , peppercorn and grated coconut to a fine paste.
Heat a pan with Idhayam Sesame Oil.
Saute onion, garlic, curry leaves, tomatoes and add the ground masala and fry well.
To this add the mushroom and fry in a low flame for four minutes.
Add required amount of hot water, salt, turmeric powder, chilli powder and stir well.
When the mushroom is done and the gravy thickens, remove from fire and serve hot.