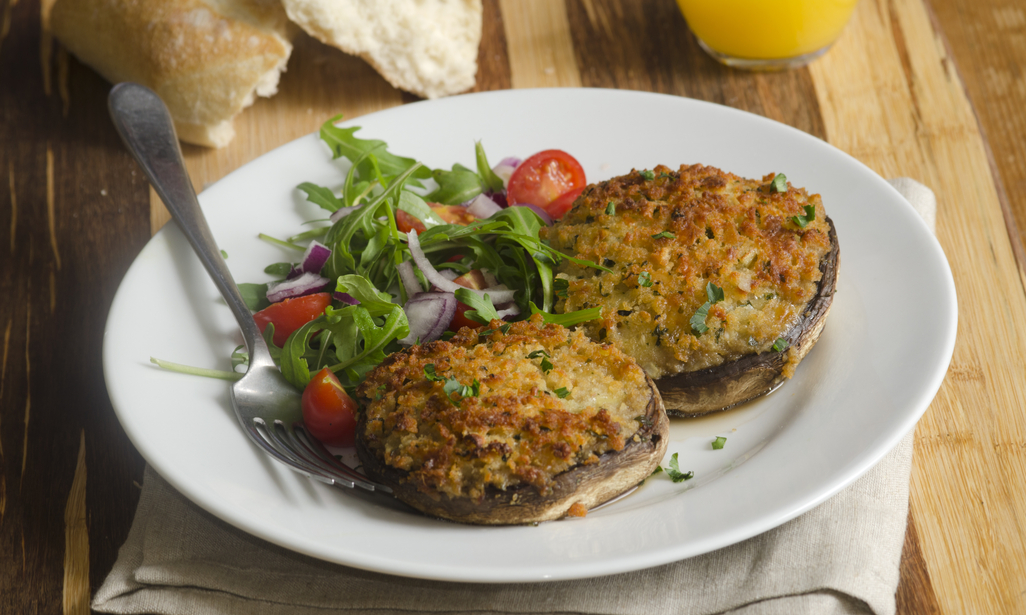 Stuffed Mushroom
Preparation Method
Clean the mushroom and chop the head of the mushroom. We get space to stuff.
Dice the cashew nut, walnut and coriander leaves finely.
Stuff the nut mixture into the mushroom.
Combine maida, salt, basil leaf, pepper powder and water.
Dip the stuffed mushroom in the mixture, coat with the bread crumbs and keep aside.
Heat a deep frying pan with Idhayam Sesame Oil.
When it becomes hot, flip the mushrooms and fry till golden brown and serve hot.