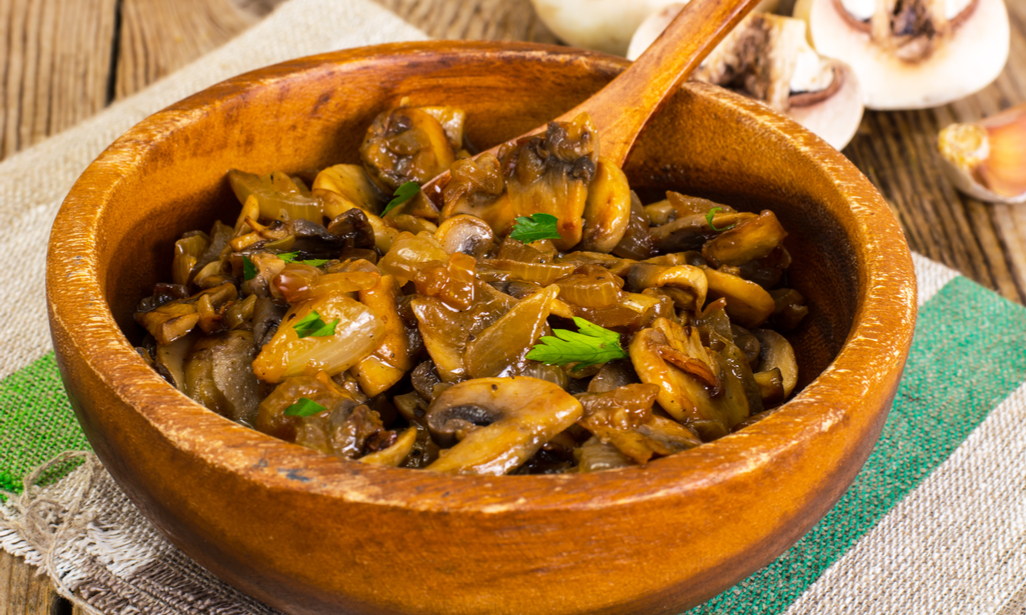 Pepper Mushroom Fry
Preparation Method
Chop the mushroom.
Chop the onion lengthwise, finely.
Pound the pepper corn coarsely.
Heat a pan with Idhayam Sesame Oil.
Saute onion, grated ginger, curry leaves, mushroom and fry well.
Add chilli powder, salt and stir well.
When the mushroom is done and the masala coats the mushroom sprinkle pepper powder.
Remove from fire and serve.