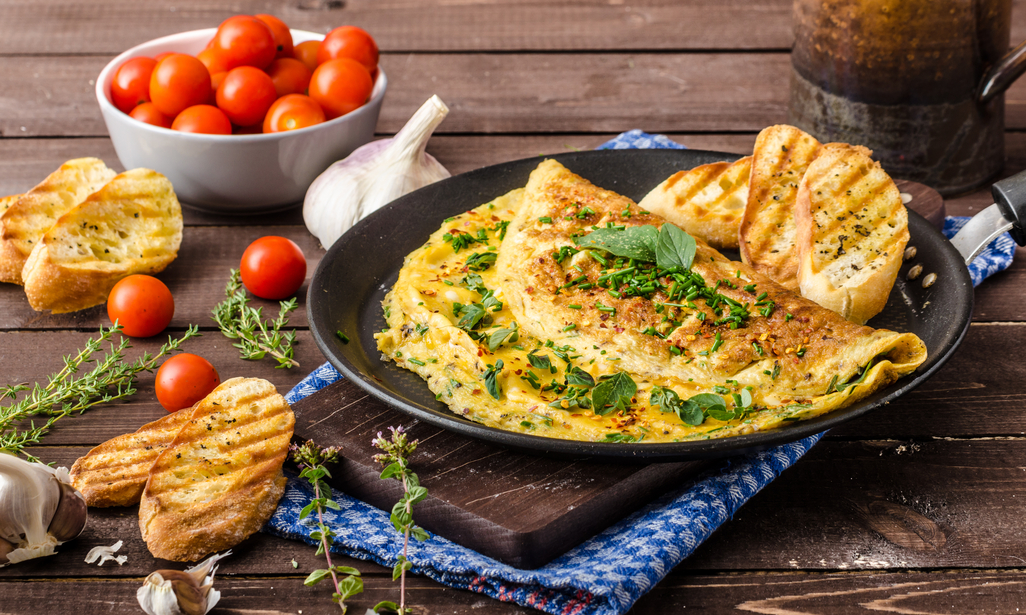 Jumbo Omelette
Preparation Method
Crack the eggs in a bowl.
Add salt,chilli powder and beat well.
Cook the chicken with turmeric powder and salt.
Chop in to fine pieces.
Dice the onions finely.
Heat a pan with a tablespoon of Idhayam Sesame Oil.
Saute onions, chopped chicken pieces, stir and remove from fire.
Heat a dosa pan with a teaspoon of Idhayam Sesame Oil.
Add the chicken masala,take a ladle of the beaten egg and pour it over the chicken masala.
Drizzzle Idhayam Sesame Oil to the edges of the egg.
Make more omelettes with rest of the chicken and beaten egg.
Can  prepare such jumbo omelettes with prawns, fish and the flesh of crab.