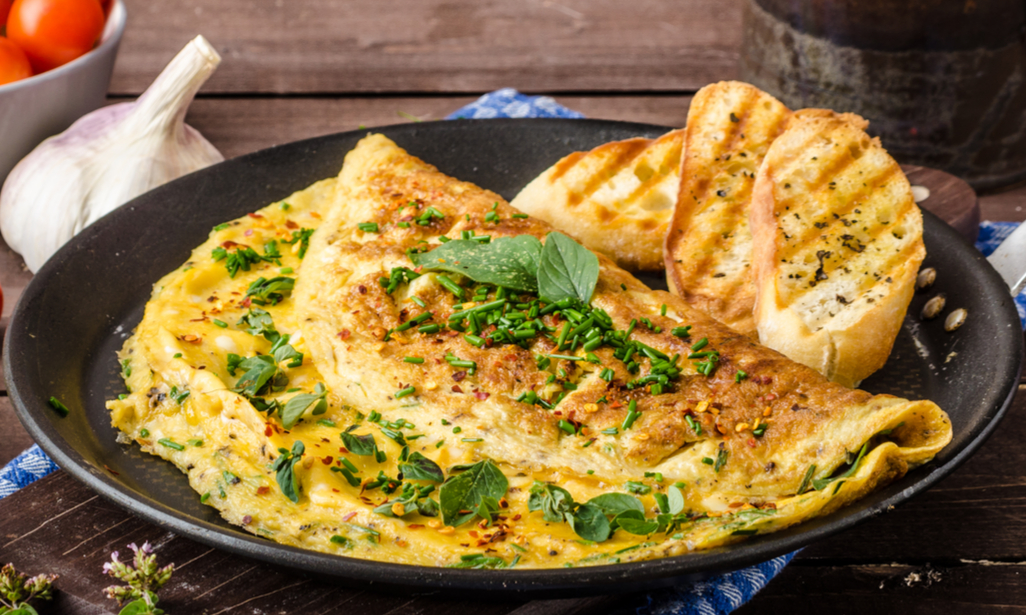 Masala Omelette
Preparation Method
Crack the eggs in a bowl, add salt, chilli powder, garam masala and beat well.
Chop onion,tomatoes, green chillies and coriander leaves finely.
Heat two tablespoons of Idhayam Sesame Oil, temper cumin seed,onion,green chillies, tomatoes, coriander leaves and fry well.
When everything is fried remove from fire, add to the egg mixture and keep aside.
Heat a dosa pan with oil, pour the egg mixture with a ladle.
When it turns lightly brown, flip over and leaves it for one or two minutes.
When the omelette is done. Serve hot.