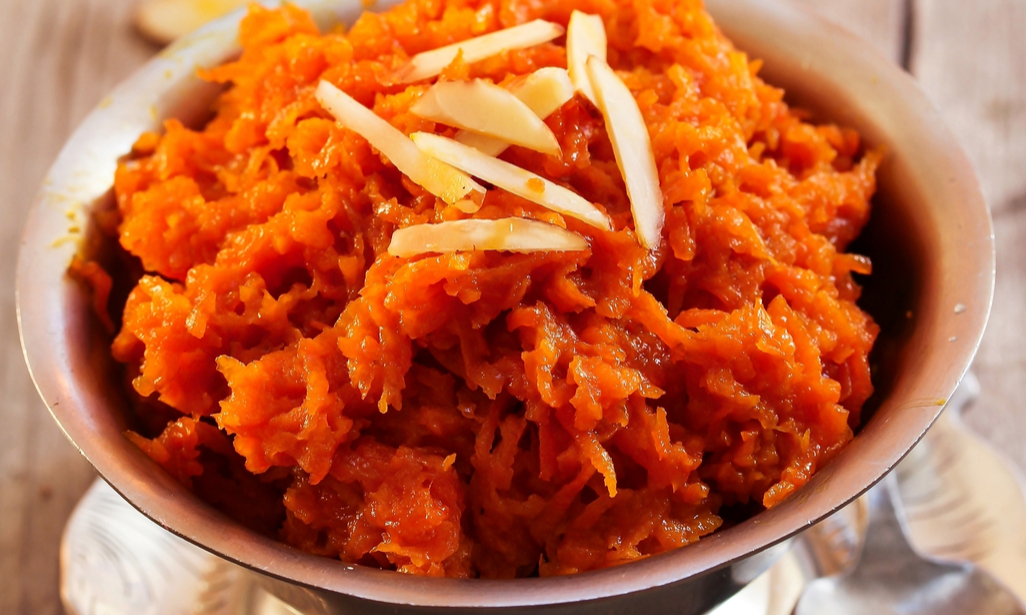 Carrot Halwa
Makes
300 gms approximately
Preparation Time:
20 minutes
Cooking Time:
20 minutes
Preparation Method
Grate the carrots.
Heat a pan with ghee, add the carrot and fry for a minute, add milk and allow it to boil.
Fry the cashew nuts and raisins in ghee.
When the carrots are done add sugar, ghee and stir continuously.
When it becomes to a thick consistency add the fried cashew nuts and raisins.
Remove from fire and serve.