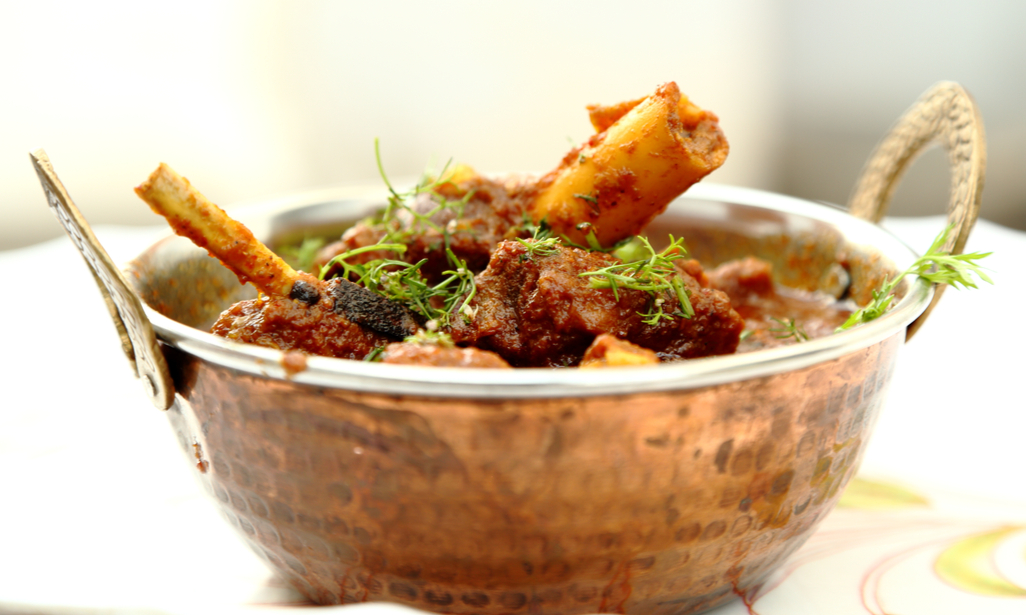 Chilli Mutton
Preparation Method
Wash the mutton and keep aside.
Crush the garlic.
Chop the ginger finely.
Combine mutton, curd, garlic, ginger, chilli powder, turmeric powder, garam masala powder, salt and marinate for an hour.
Dice the onions finely.
Slit the green chillies.
Split red chillies into two.
Heat a broad pan with Idhayam Sesame Oil.
Temper mustard, bay leaf, curry leaves and cinnamon.
Saute onion.
Add the marinated mutton, (along with curd) chilli powder, cumin powder, cardamom powder and stir well.
If required add water.
When the curd and  the water is absorbed, add the red chillies and green chillies.
Fry for a minute.
Garnish with coriander leaves and serve.