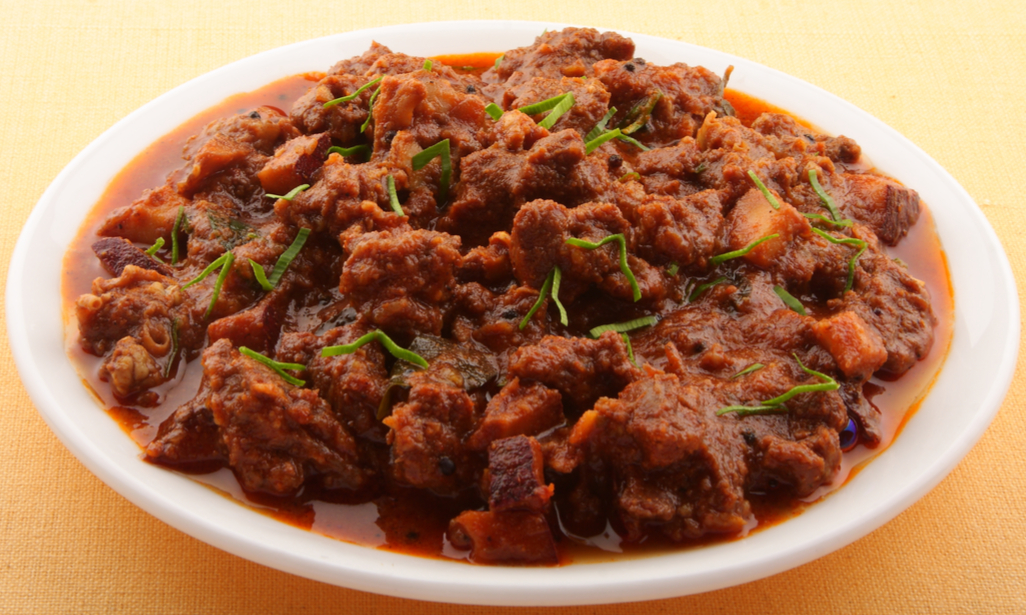 Spicy Masala Mutton
Preparation Method
Chop the mutton into small pieces.
Dice the big onions finely.
Chop the green chillies into fine circles.
Grate the ginger.
Mix half of the ginger with salt.
Marinate the mutton pieces along with the grated ginger and salt for thirty minutes.
Grind together one cardamom, one cinnamon, pepper corn, three red chillies, garlic, one clove and shallots.
Heat a heavy bottomed pan with Idhayam Seasme Oil.
Temper rest of the cardamom, clove, red chilli, grated ginger and saute onion and green chilli.
Flip the mutton pieces and fry for five minutes.
Add the ground masala, turmeric powder and fry for five more minutes.
Pour required amount of water, close with a lid and allow it to cook.
When the mutton is done and the masala coats the mutton, garnish with coriander leaves.
Remove from fire and serve.