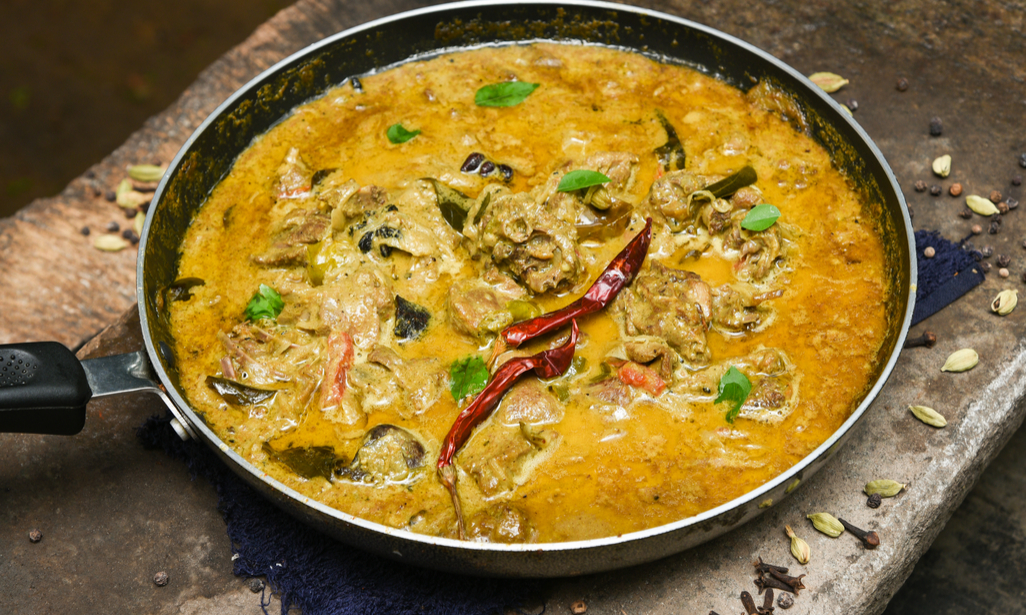 Mutton Masala Gravy
Preparation Method
Pressure cook the mutton with salt and turmeric powder.
Chop the onions, ginger, garlic and green chillies finely.
Heat a pan with two teaspoon of Idhayam Sesame Oil.
Saute onion, garlic, ginger, green chillies, coriander powder and grind to a fine paste.
Heat rest of the Idhayam Sesame Oil.
Add the ground masala, chilli powder and the cooked mutton and fry for ten minutes.
Add required amount of water and close with a lid.
When the gravy thickens remove from fire and serve hot.