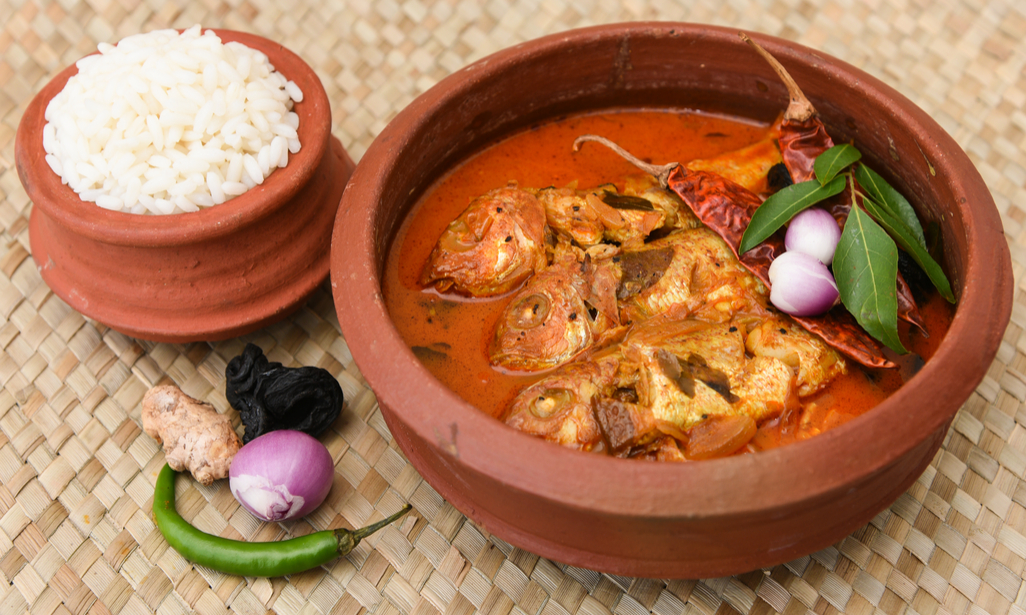 Fish Curry
Preparation Method
Clean the fish.
Grind coriander powder, chilli powder, turmeric powder and cumin powder to a fine paste.
Peel the garlic.
Split the red chillies into two.
Slit green chillies
Chop the shallots finely.
Chop the ginger into thin long strips.
Dice the tomatoes.
Soak the tamarind and extract the juice.
Heat a broad pan with Idhayam Sesame Oil.
Temper mustard, add fenugreek, green chillies, red chillies, shallots, tomatoes, garlic and fry.
Add the tamarind extract, ground masala, salt and allow it to boil.
When the gravy thickens, flip the fishes into the gravy.
Add the thick coconut extract and allow it to boil.
When the fishes are done remove from fire.
Garnish with coriander leaves and serve hot.