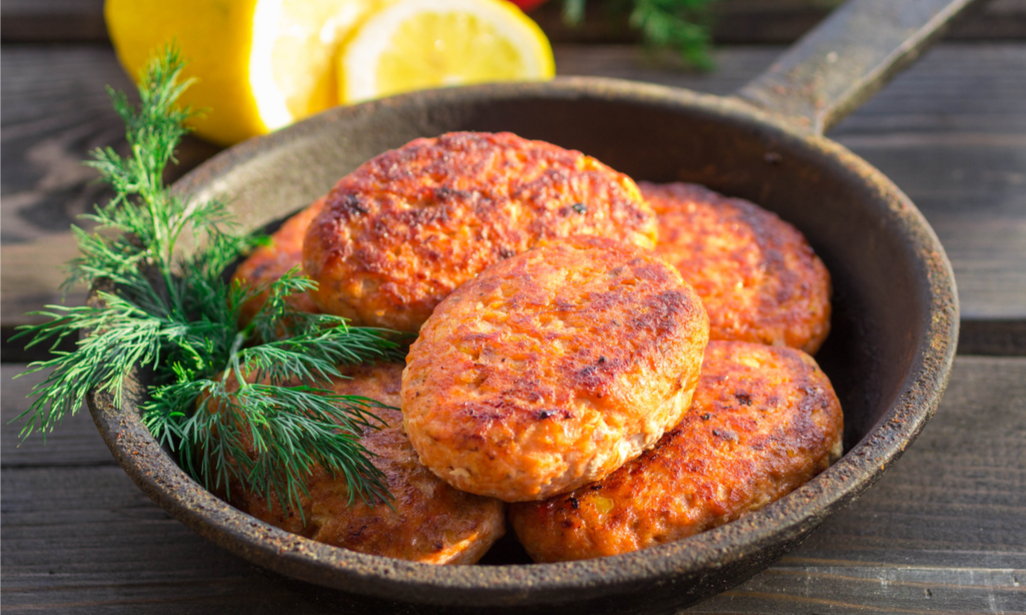 Fish Cuttlet
Preparation Method
Steam the fish remove the bones and scramble the steamed fish.
Crack the egg in a bowl.
Add Salt and beat well.
Cook  the potatoes, peel the skin and mash it adding salt.
Heat a pan with a teaspoon of Idhayam Sesame Oil.
Add ginger garlic paste, chilli powder, turmeric powder, coriander leaves, fry well and grind to fine paste.
Mix together scrambled fish, mashed potato, ground masala, lemon juice and salt.
Shape into cutlets.
Dip in the egg mixture and coat with bread crumbs.
Heat a deep frying pan with Idhayam Sesame Oil and deep fry the cutlets til crisp on both sides.
Serve with tomato sauce.