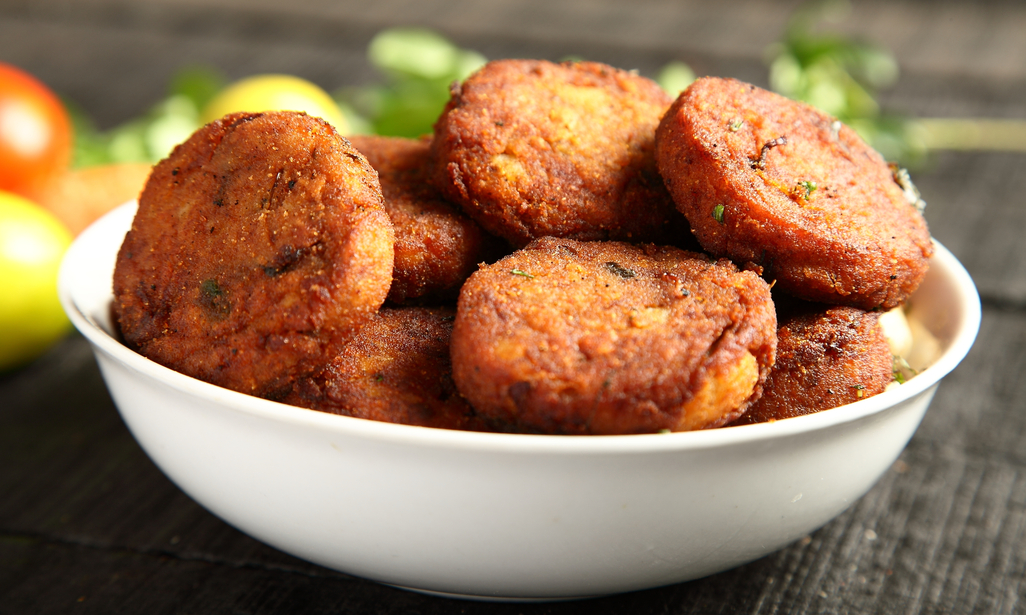 Paneer Cutlet
Preparation Method
Grate the paneer and onion.
Pound cinnamon, fennel and clove to a fine powder.
Combine maida, required amount of water, salt and mix to a watery consistency.
Heat a pan with two tablespoon of Idhayam Sesame Oil.
Saute grated onion.
Add grated paneer, pound spices, salt, coriander leaves and stir well.
Mix together and make into small balls.
Flatten the balls into cutlet.
Dip the cutlets in the maida mixture, coat with bread crumbs and keep aside.
Heat a pan with Idhayam Sesame Oil.
When it becomes hot, flip four to five cutlets at a time and deep fry till golden brown.
Make such cutlets with rest of the paneer and serve.