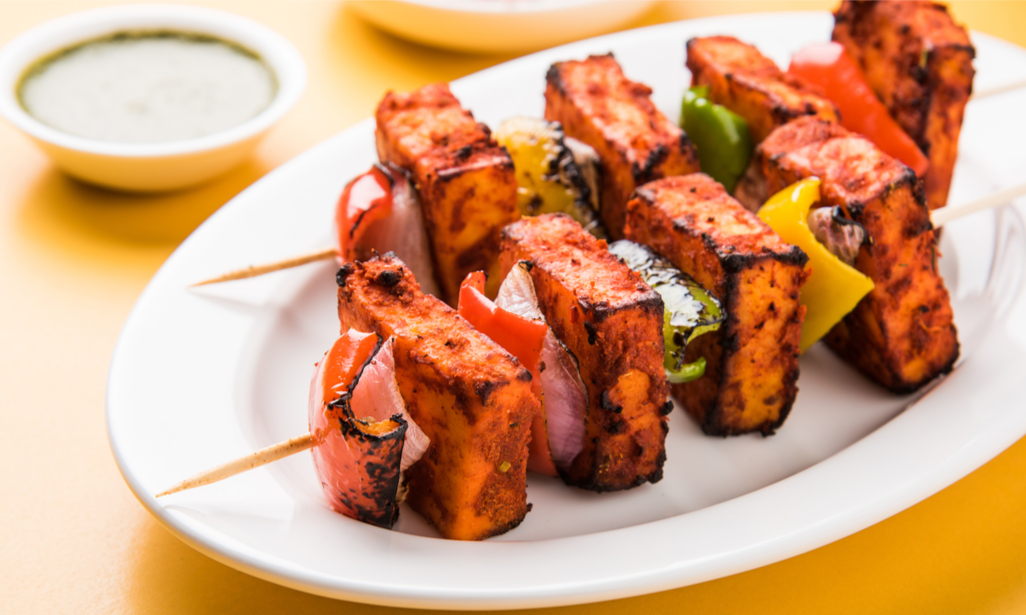 Paneer Tikka
Preparation Method
Dice the paneer into cubes.
Deseed the capsicum and chop into triangles.
Beat the curd, ginger garlic paste, omam, black salt, lemon juice, amchur powder, garam masala, Cumin  powder, coriander powder, turmeric powder, kashmiri chilli powder, capsicum, paneer and refrigerate for two hours.
Skewer the paneer and the capsicum alternatively.
Grease the baking tray with butter.
Arrange the skewers on the baking tray.
Brush the paneer pieces with Idhayam Sesame Oil.
Place the tray in the oven.
Bake for ten minutes. Turnover and brush with butter and let it for ten more minutes.
Remove from the oven.
Arrange the paneer pieces on a plate, sprinkle chaat masala and serve hot.