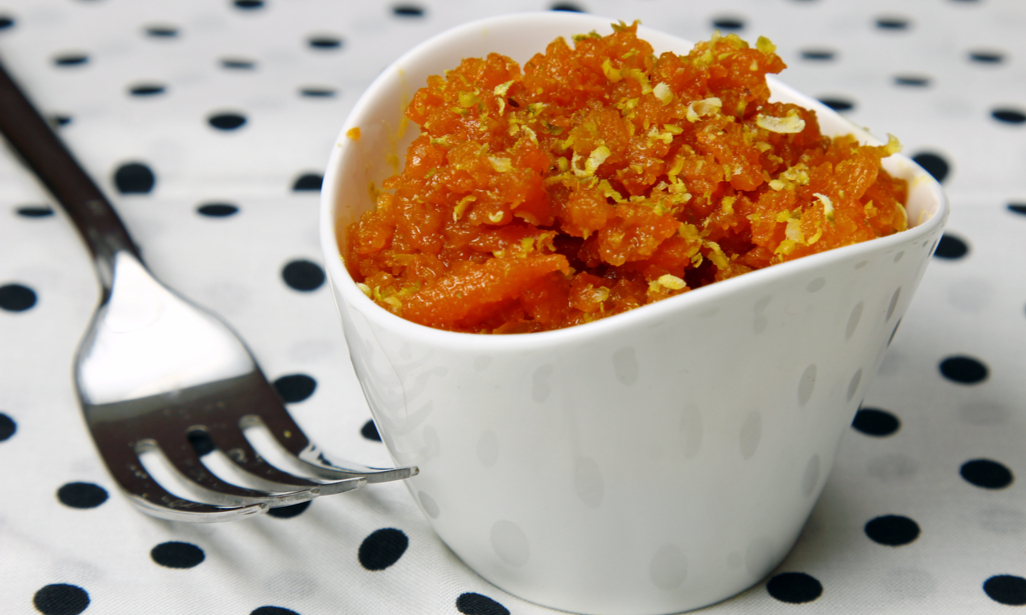 Kasi Halwa
Preparation Method
Peel the pumpkin, discard the seed and chop into small pieces.
Pound cardamom with a tablespoon of sugar.
Sieve and keep aside.
Roast the cashew nuts in ghee.
Mix saffron and milk.
Heat a pan with four tablespoon of ghee.
When it becomes slightly hot add the pumpkin and fry for few minutes.
Pour the saffron milk.
Mix the rest of the sugar in three fourth cups of water and boil it to one string consistency.
Cook the pumpkin till it becomes soft and the milk is absorbed completely.
Stir the pumpkin continuously.
Add the syrup little by little and stir.
Add the rest of the ghee and keep stirring.
Sprinkle cardamom powder, camphor and roasted cashew nut.
Remove from fire when the ghee leaves the sides of the vessel.
Serve hot or warm.