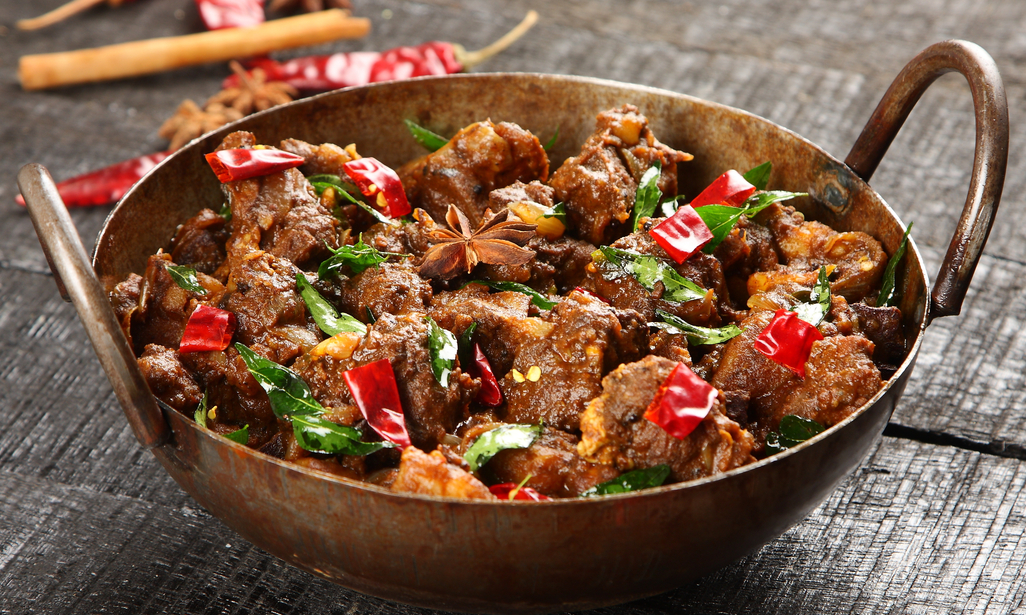 Vellore Mutton Fry
Preparation Method
Chop the mutton into small pieces.
Pressure cook mutton along with turmeric powder and salt.
Don't overcook.
Split the red chillies.
Chop the shallots finely.
Dry roast fennel and cumin seed.
Allow it to cool.
Grind it along with water to a fine paste.
Heat a pan with Idhayam Sesame Oil.
Add curry leaves,red chillies and urad dhal.
Saute onion.
Flip the mutton pieces and stir well.
Add the ground fennel – cumin paste, chilli powder and stir.
Adjust salt.
When the mutton is done and turns red remove from fire and serve.