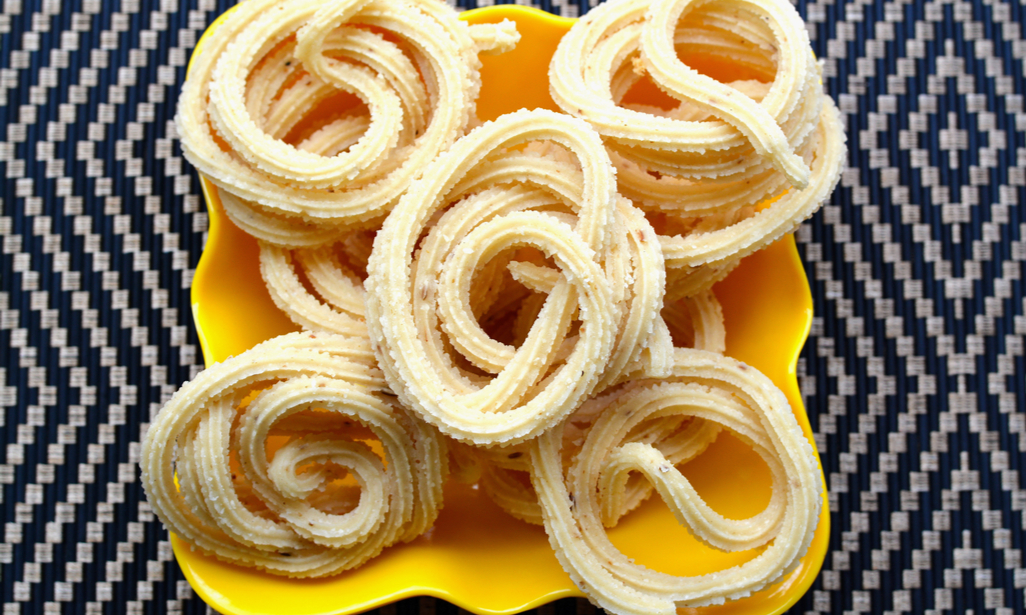 Manapparai Murukku
Preparation Method
Soak the rice. Drain it and pound it finely.
Dry roast the urad dhal and pound it.
Mix together, rice flour, urad dhal powder, salt, sesame seed, asafoetida and butter.
Knead it to a smooth dough by adding water little by little.
Heat a deep frying pan with Idhayam Sesame Oil.
Fill the murukku mould with the dough.
Squeeze it in circular motion over the hot oil.
Deep fry till crisp.
Remove from fire and place it on a tissue paper and drain the excess oil.
Serve.