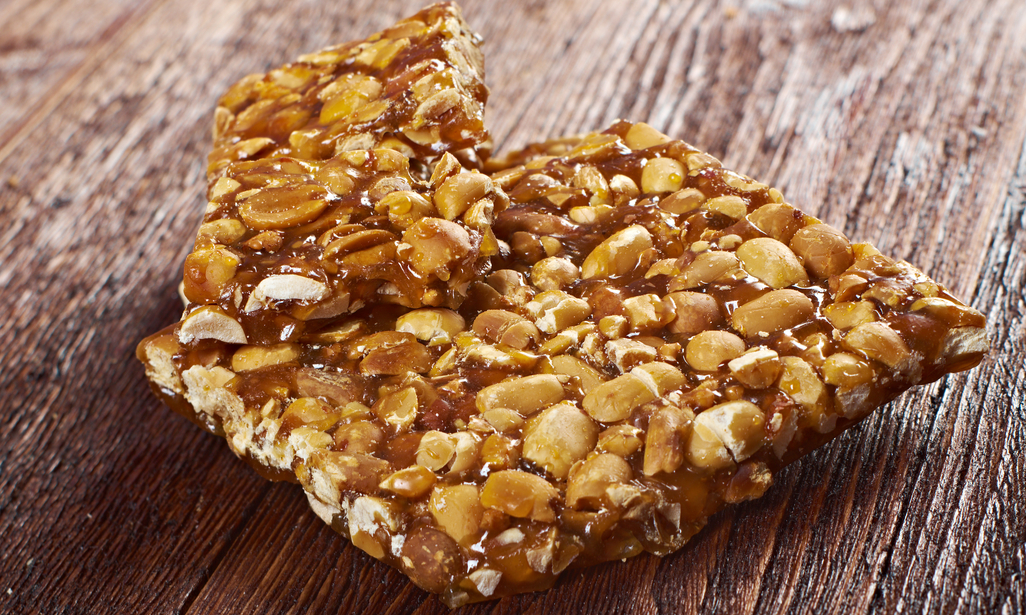 Kovilpatti Kadalai Mittai
Preparation Method
Dilute the jaggery in four tablespoon of water.
Boil the jaggery syrup in a vessel until it becomes to a thick consistency.
To this add the roasted ground nut, stir well for a minute.
Grease a plate with ghee.
Pour it on the greased tray and chop into cubes or make into balls and serve.