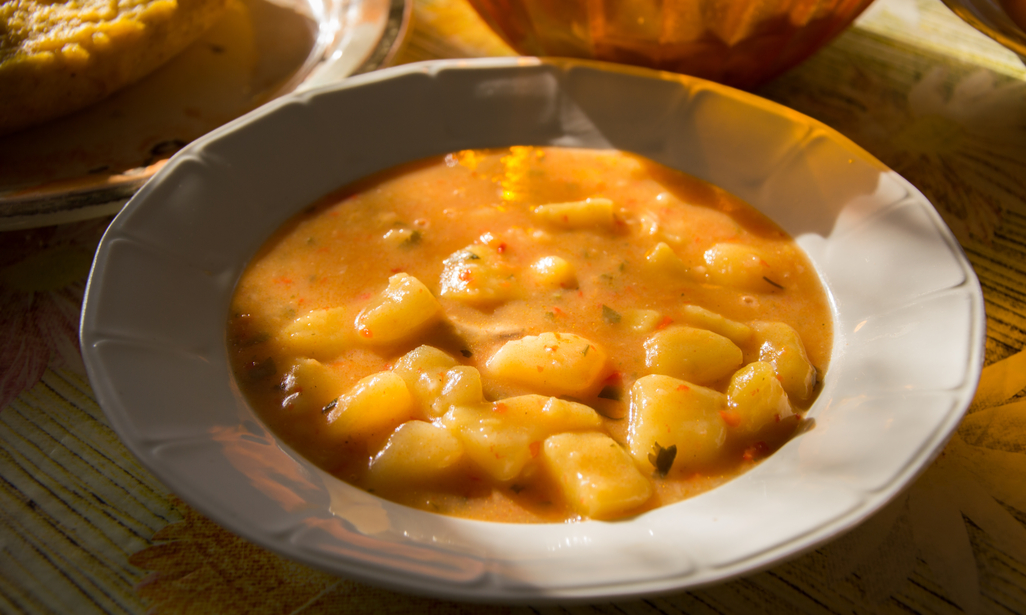 Kumbakonam Kadappa
Preparation Method
Cook the moong dhal till soft and mushy.
Dice the onions finely.
Chop the tomatoes lengthwise.
Cook the potatoes, peel the skin and dice into cubes.
Grind together coconut and fennel.
Heat a pan with a tablespoon of Idhayam Sesame Oil.
Stir fry chillies.
Roast the roasted chana dhal and grind it along with green chillies.
Heat a pan with rest of the Idhayam Sesame Oil.
Temper mustard, add curry leaves, cinnamon, cloves, cardamom, bay leaf, onion, tomatoes and fry well.
Add the ground coconut paste, ginger garlic paste, moong dhal and stir well.
Add the roasted channa dhal powder.
Add water, salt and close with a lid for ten minutes.
Add the chopped potatoes, lime juice, coriander leaves and stir well.
Remove from fire and serve hot.