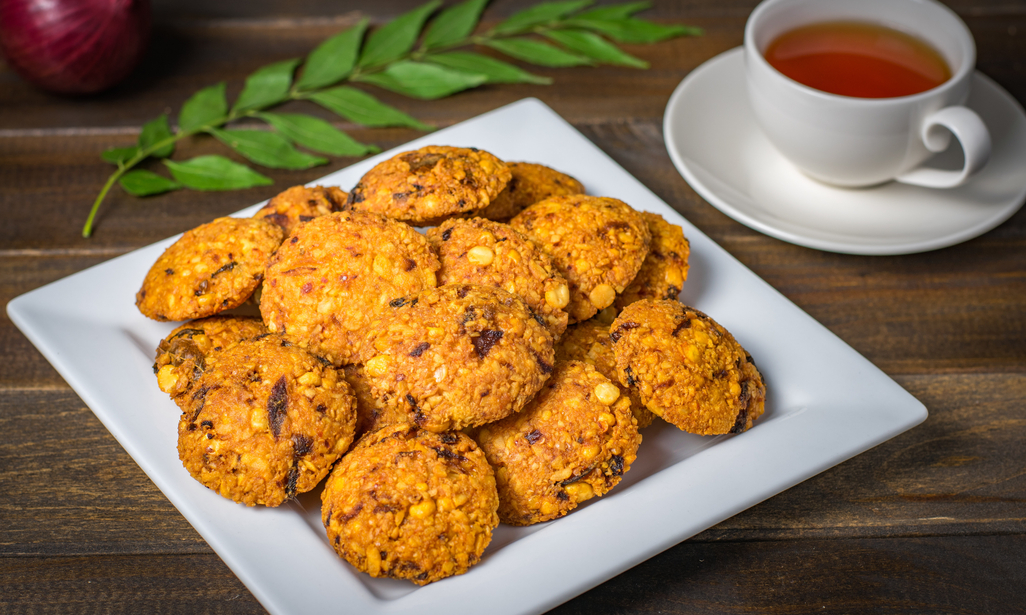 Biryani Masala Vada
Preparation Method
Soak chana dhal for three hours.
Reserve a tablespoon of the chana dhal.
Grind the chanadhal along with salt without adding water.
Chop the onion, green chillies and curry leaves.
Grind together cinnamon, cloves, ginger, garlic and chilli powder.
Mix together the ground dhal, ginger mixture, fennel, chopped onion, green chilli, mint leaves, coriander leaves, curry leaves, garam masala powder, turmeric powder and the tablespoon of soaked chana dhal.
Heat a pan with Idhayam Sesame Oil, when it becomes hot, take a small ball of the batter, pat it slightly.
Deep fry both the sides till golden brown.
Make such vadas with rest of the batter.
Serve hot.