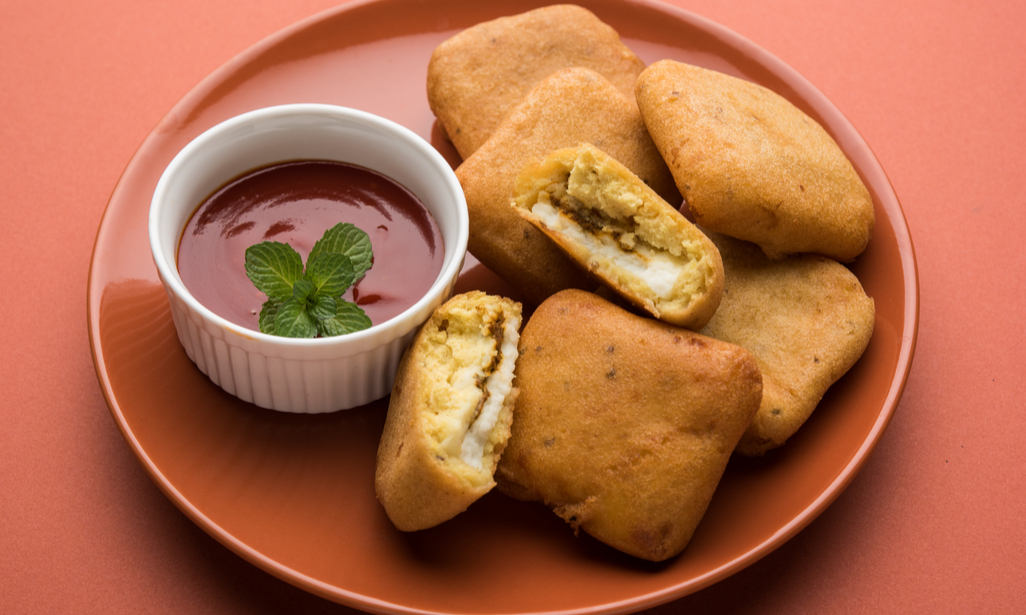 Paneer Pakoda
Preparation Method
Dice the paneer into cubes.
Chop green chillies into thin circles.
Mix together flour varieties, ginger extract, green chillies, water and salt  to a coating consistency.
Heat a pan with Idhayam Sesame Oil, when it becomes hot,dip the paneer in the batter and deep fry on a medium flame till crisp and brown.