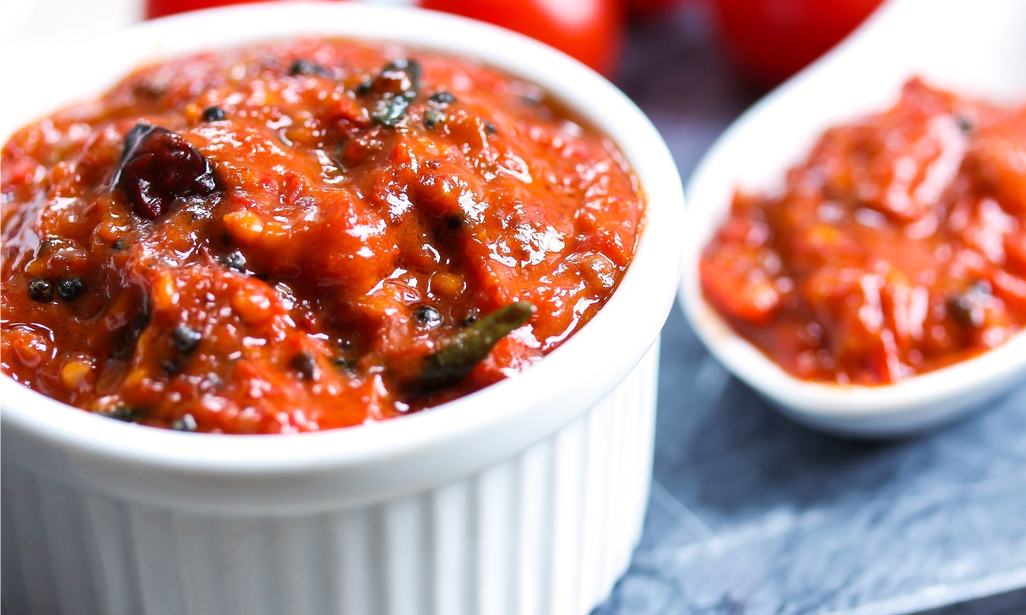 Tomato Chutney
Preparation Method
Chop the tomatoes.
Heat a pan with two tablespoons of Idhayam Sesame Oil, when it becomes hot, add tomatoes, shallots, garlic, grated  coconut,red  chilli, curry leaves, salt ,tamarind and fry well.
Allow it to cool.
Grind  to a fine paste.
Heat another pan with Idhayam Sesame Oil.
Temper  mustard, add the ground chutney,  fry well and serve with Idli or dosa.