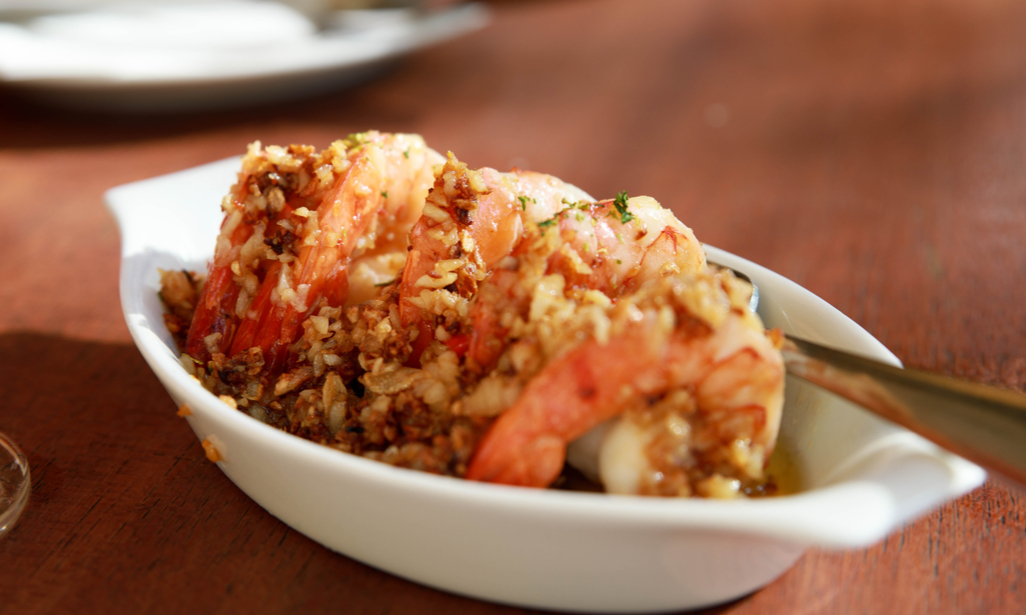 Garlic Prawns
Preparation Method
Wash and keep the prawns in a bowl.
Crush the garlic.
 Dice the onion.
Heat a pan with butter, when it starts to melt and onion, garlic and saute till translucent.
Toss the prawns.
Sprinkle the chilli flakes and fry for three minutes.
Squeeze the lemon juice and stir.
Add the prawns.
Fry until the prawns are done. Add salt, pepper powder and fry for three minutes.
Remove from fire and serve.