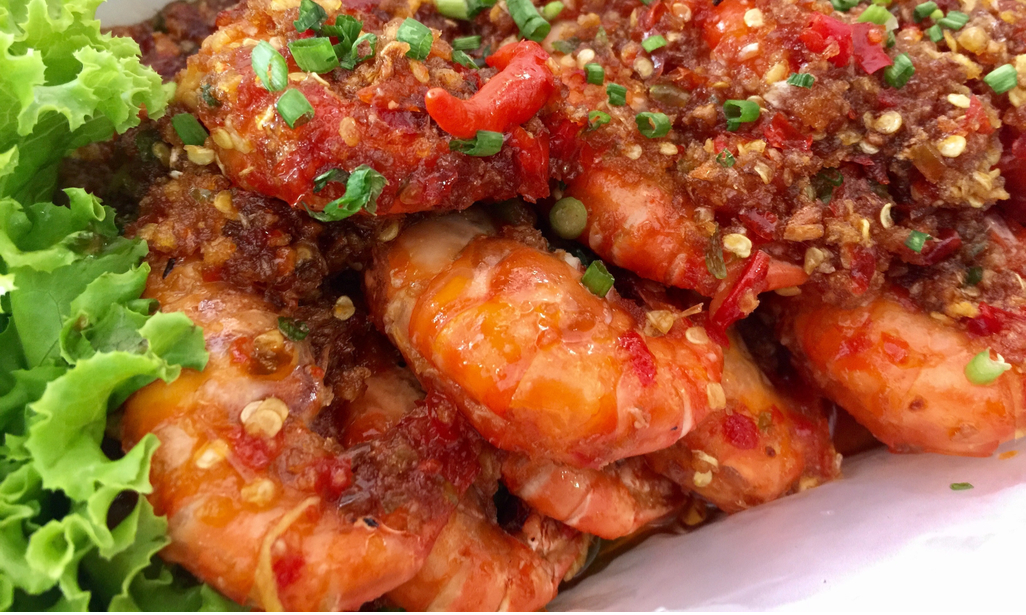 Shangai Prawns
Preparation Method
Cut the green tops of the spring onion and the bulbs separately and finely.
Chop the green chillies finely into rings.
Dice onion, garlic and  ginger finely.
Dilute the corn flour in water.
Heat a pan with Idhayam Sesame Oil.
Saute garlic, onion, ginger and green chilli till translucent.
Add the bulbs of the spring onion.
Add vinegar, tomato ketchup stir well.
Add the prawns.
If required add hot water and salt.
When the prawns are done add the corn flour mixture.
Add half of the green tops of spring onion and fry for a minute.
Add the soy sauce and fry for two more minutes. Remove from fire.
Garnish with the rest of the spring onion and serve.