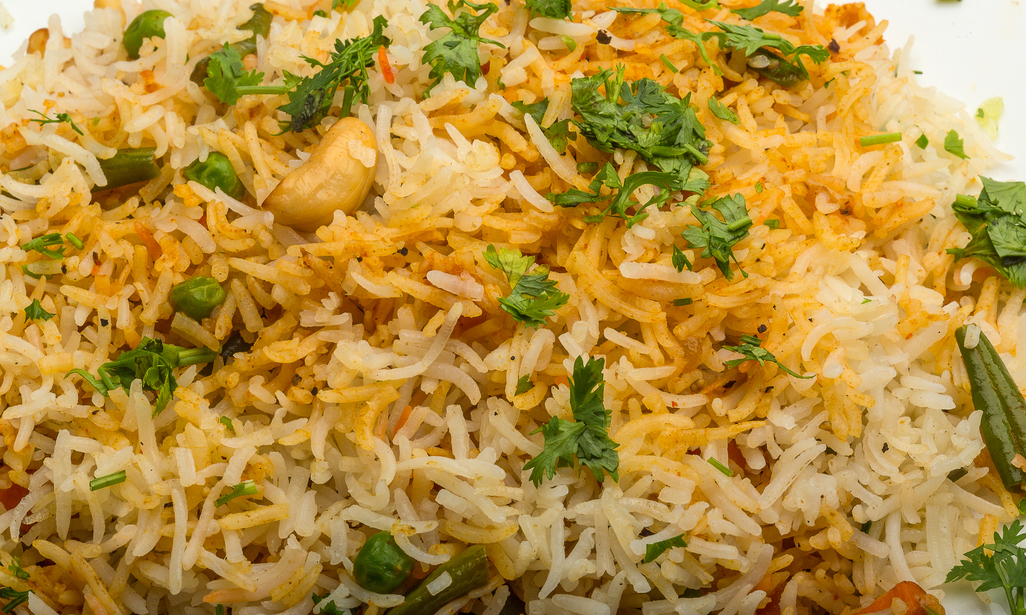 Kuska
Preparation Method
Cook the rice either in chicken stock or mutton stock adding salt.
Chop the onion lengthwise finely.
Dice the tomatoes into four.
Silt the green chillies.
Heat a pan with ghee.
Temper bay leaf, cinnamon and cloves and green chillies.
Add coriander leaves, mint leaves and stir.
Saute onion and tomatoes.
Remove from fire.
Add the cooked rice and mix well.
Serve hot.