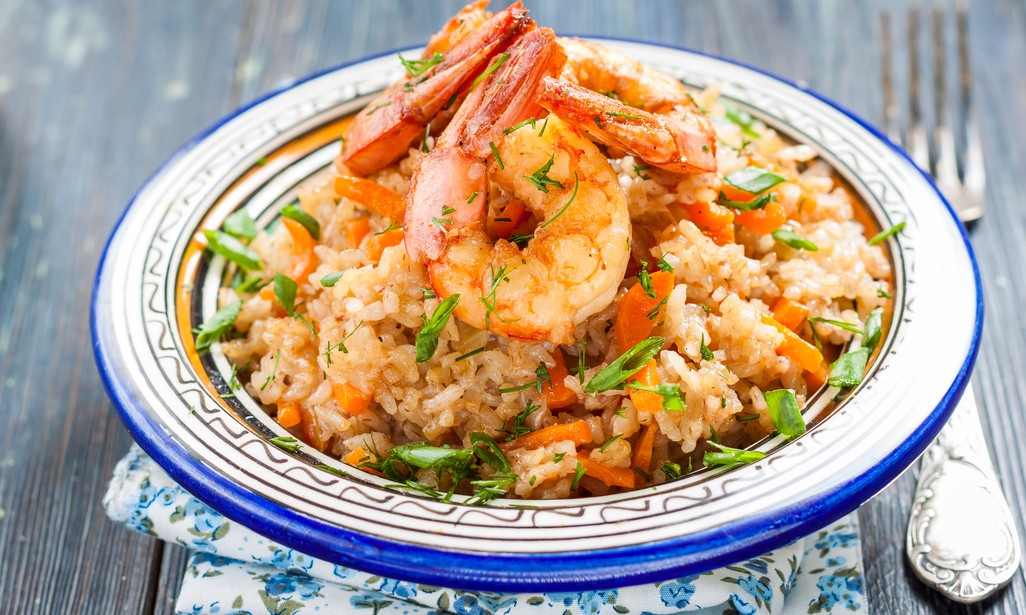 Prawn Fried Rice
Preparation Method
Par boil rice, drain the water and keep aside.
Wash the prawns.
Chop the carrot, ginger and garlic finely.
Heat a wok with Idhayam Sesame Oil.
Saute garlic and ginger.
Fry well.
Add three drops of vinegar.
Toss carrot and prawns.
Add red chilli sauce, pepper powder, salt and fry till the prawns are cooked.
Add the green chilli and fry well.
To this add the cooked rice, vinegar, soy sauce, spring onion and stir well.
Simmer to a low flame and fry for three minutes.
Remove from fire and serve hot.