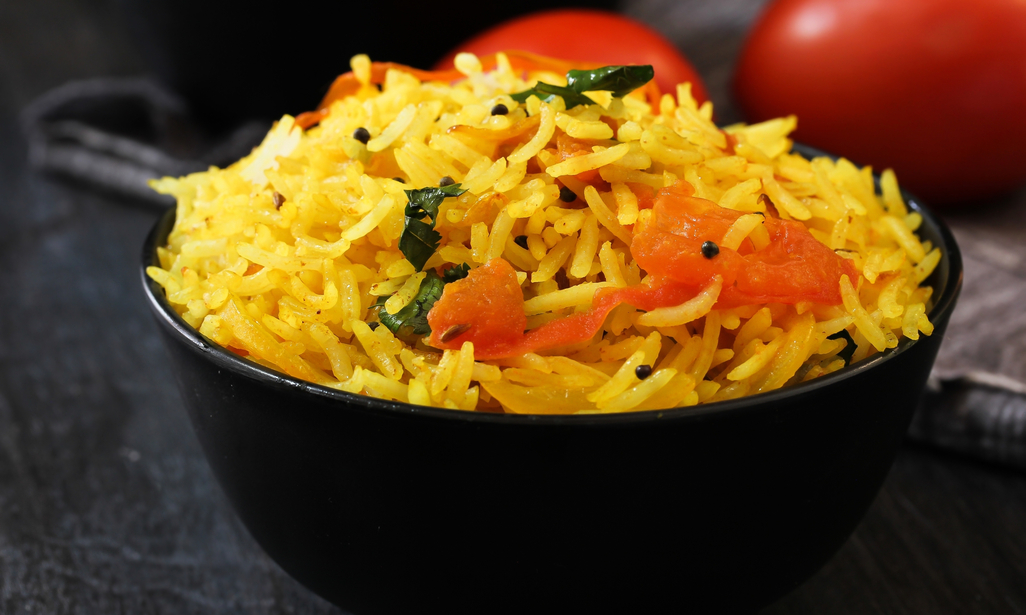 Tomato Rice
Preparation Method
Soak rice for ten minutes, drain water completely.
Mash the tomatoes, extract the juice by grinding the flesh alone filter it and keep aside.
Chop the onions lengthwise and finely.
Grate the coconut and extract milk.
Slit the green chillies.
The tomato juice and the coconut milk should be of five cups.
Heat a pan with Idhayam Sesame Oil.
Add cinnamon, cloves, cardamom, star anise, onion, green chillies and stir.
Add the tomato juice, the coconut extract, coriander leaves, salt and mix well.
When it starts to boil add rice, stir well and close with a lid and simmer it for ten minutes.
Open the lid, add ghee and stir carefully.
Close the lid again.
When the rice is done remove from fire.
Let it aside for five minutes.
Serve with onion pachadi.