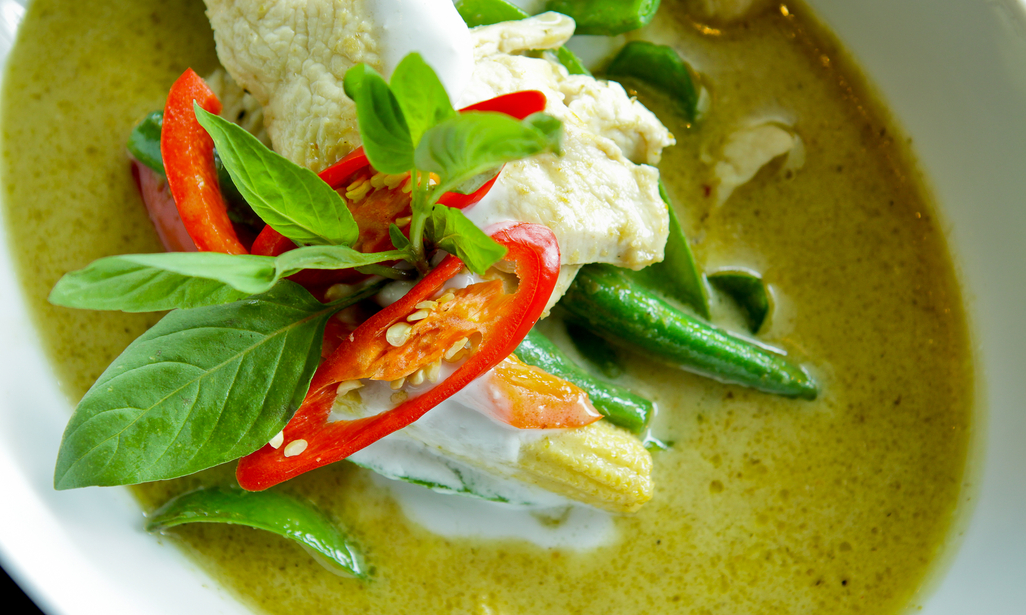 Green Curry with Chicken
Preparation Method
Chop the chicken breasts into fine pieces.
Cook the chicken pieces with required amount of coconut milk.
Spilt one kaffir leaf into two.
Tear the rest of the kaffir leaves lengthwise.
Cut the red chillies lengthwise with kitchen scissors.
Heat a pan with Idhayam Sesame Oil.
Add the green curry paste and stir.
To this slowly add the coconut cream.
Add the torn kaffir leaves and shift this to a broader vessel.
Pour the coconut milk and simmer to a low flame.
Allow it to boil slightly.
Add the cooked chicken pieces, sundaikkai and  fish sauce.
When the sundaikkai is done and the gravy thickens add 2 tablespoon of basil leaf, chopped red chilli and remove from fire.
Transfer it to a serving bowl garnish with basil leaves.
Choose Your Favorite Thai Recipes