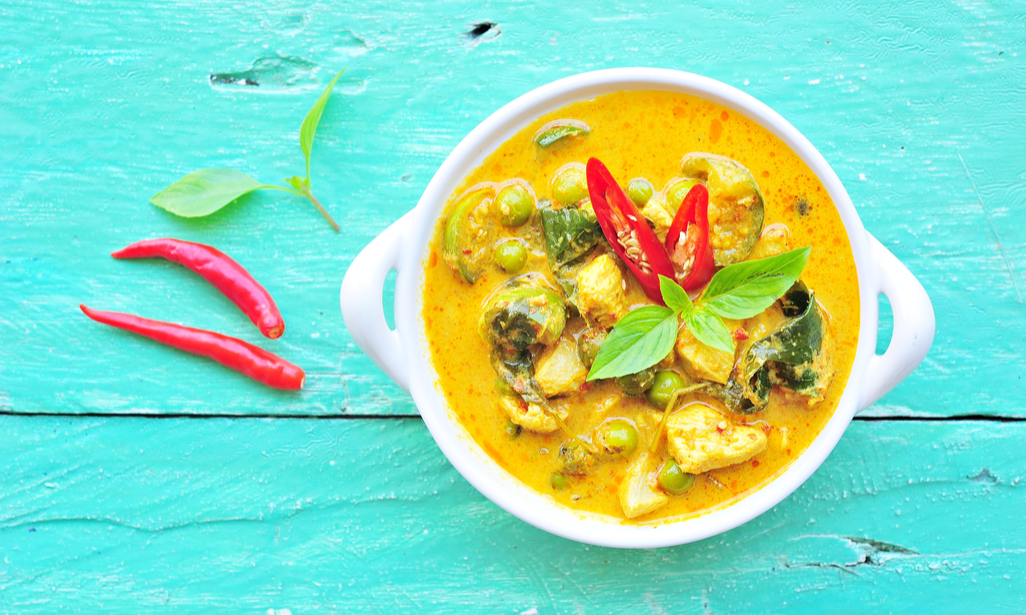 Thai Yellow Chicken Curry
Preparation Method
Chop the chicken into strips
Heat a pan with a tablespoon of Idhayam Sesame Oil, add the yellow curry paste and fry.
Add curd, basil leaves,bay leaves, coriander leaves and allow it to boil.
Simmer to a low flame for three minutes.Remove from fire and keep aside.
Dice the brinjals.
Remove the stem and smash the sundaikkais.
Chop the onions and garlic finely.
Heat a wok, add rest of the Idhayam Sesame Oil.
Saute onion and garlic.
Add the chicken strips and fry for three minutes.
When the chicken is done, add the gravy and stir well.
Pour coconut milk, add the chopped vegetables.
When the vegetables are done adjust salt to taste.
Remove from fire and serve.
Choose Your Favorite Thai Recipes