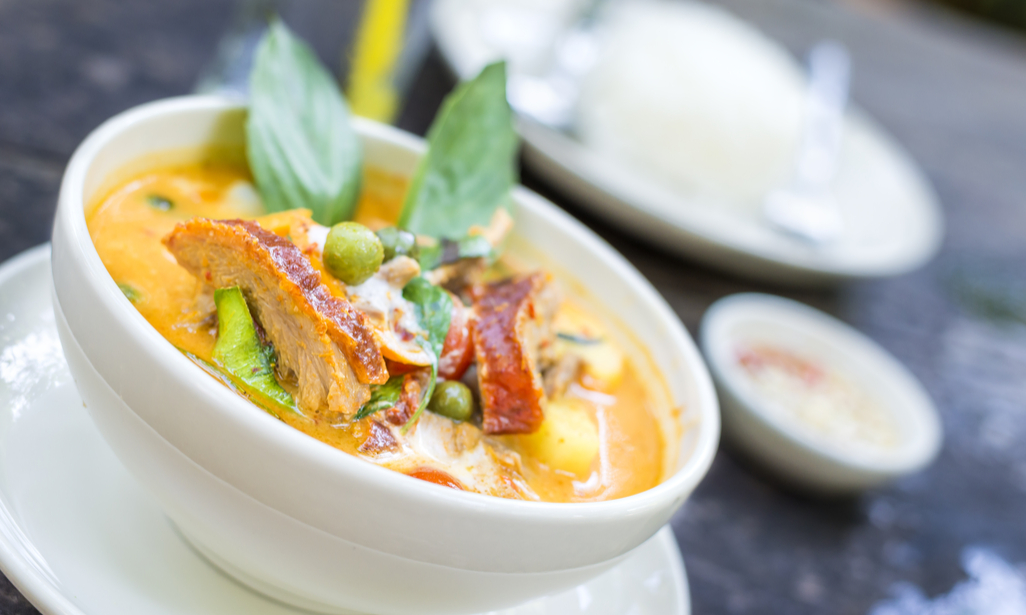 Red Curry with Roasted Duck
Preparation Method
Heat a pan with two tablespoon of Idhayam Sesame Oil.
Saute the red curry paste.
Pour a cup of coconut milk and stir.
Stir until the oil separates.
Add the duck pieces and cook for a minute.
.  Simmer to a medium flame.
Pour the remaining coconut milk and water.
Allow it to boil.
Add cherry tomatoes, lychee and kaffir lime leaf.
Add palm sugar and fish sauce.
Adjust to taste.
It should have a perfect balance of salty, sweet and slightly tangy.
Remove from fire.
Garnish with basil leaves and split red chillies.
Choose Your Favorite Thai Recipes