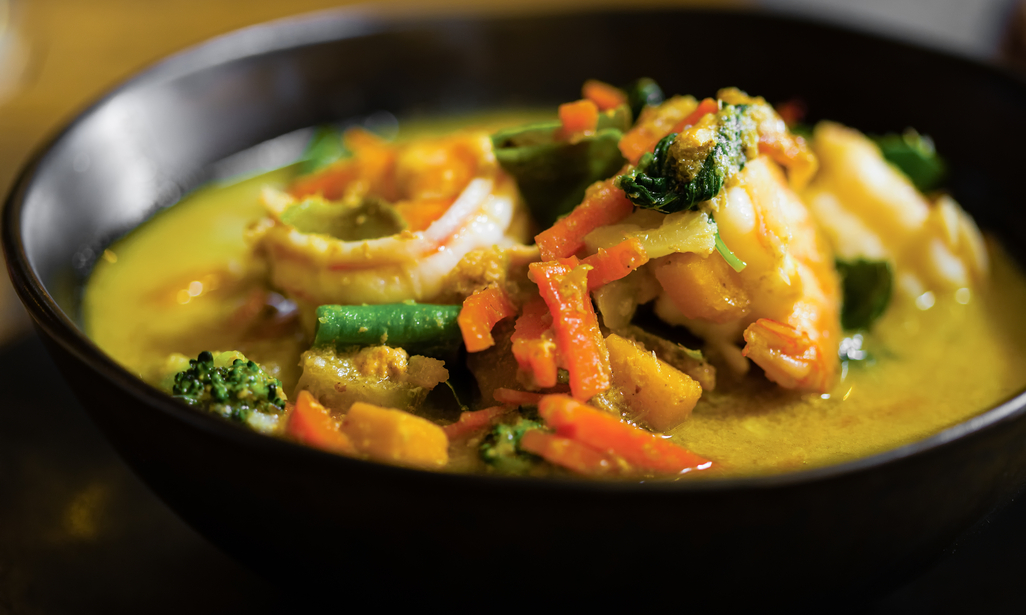 Sweet and Sour Stirred Prawns
Preparation Method
Beat the egg well by adding little amount of water.
Mix together wheat flour, rice flour along with water without any lumps.
Heat a pan with Idhayam Sesame Oil.
Dip the prawns in the flour mixture leaving the tail.
Coat with bread crumbs and deep fry till golden brown.
Fry all the prawns.
Chop the onion, tomatoes and cucumber lengthwise.
Heat another pan with three tablespoon of Idhayam Sesame Oil.
Saute onion, garlic, capsicum and fry well.
Add tomato, spring onion and fry.
Pour chicken stock, ketchup, fish sauce, vinegar, sugar and stir well.
Add the fried prawns, cucumber, pineapple pieces and stir.
Remove from fire and serve.
Choose Your Favorite Thai Recipes