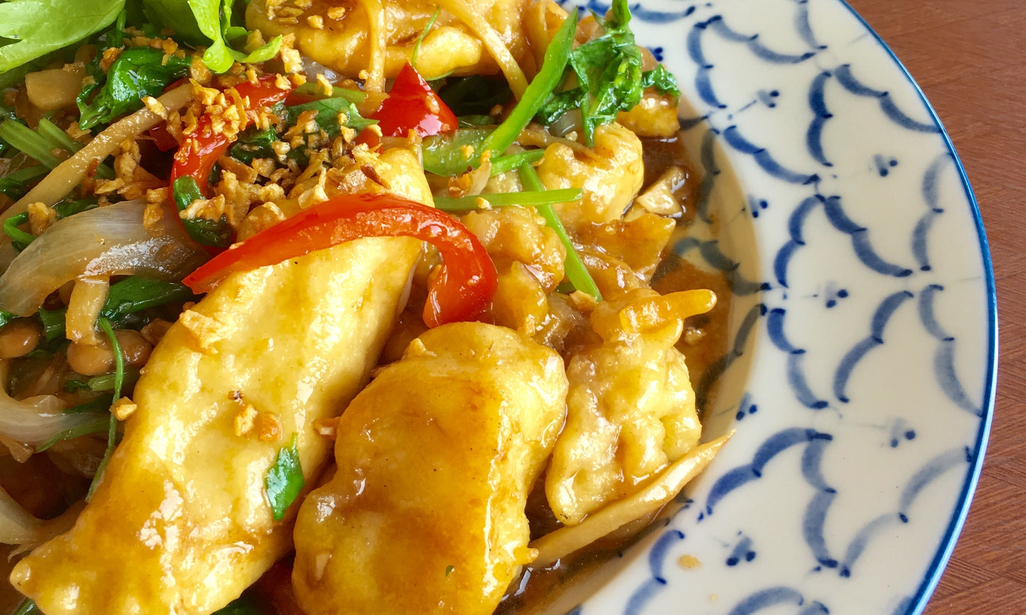 Stir Fried Fish with Chinese Celery
Preparation Method
Prefer small fishes.
Chop garlic finely.
Chop the chilli into strips.
Heat a pan with Idhayam Sesame Oil and deep fry the fishes till golden brown.
Take another pan, heat two tablespoon of Idhayam Sesame Oil.
Saute garlic.
Add the fried fishes and stir fry for a minute.
Season fish with sauce, light soy sauce and sugar.
Add required amount of water and mix well.
Remove from fire.
Garnish with celery and chilli and serve.
Fish sauce contains salt, Add salt if required.
You Might Also Like
Choose Your Favorite Thai Recipes