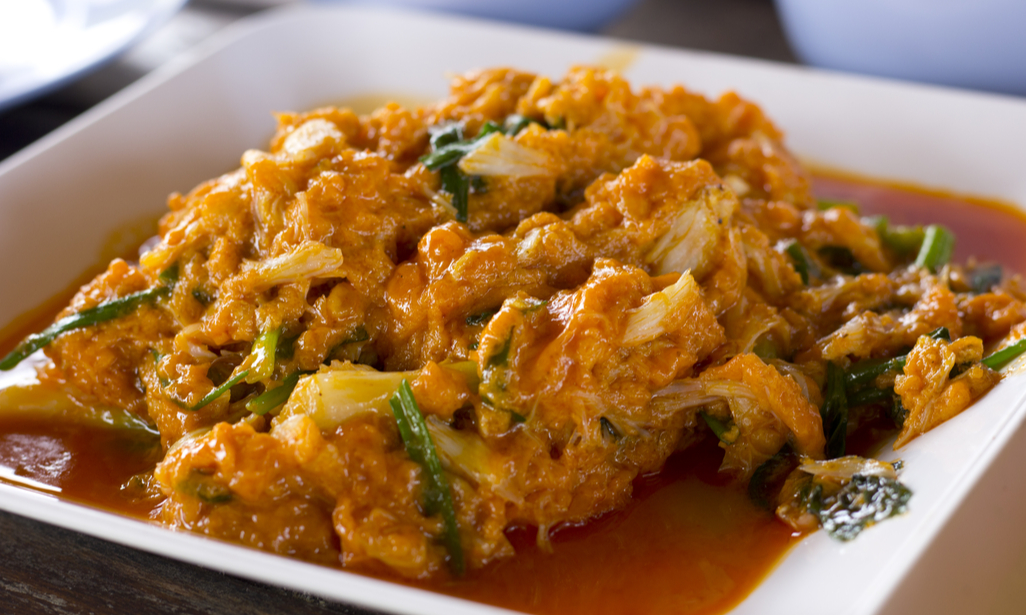 Stirred Crab in Curry Sauce
Preparation Method
Cook the crab. Shell them and keep the flesh aside.
Chop the red chillies into strips.
Chop the garlic, fry and keep aside.
Chop the spring onions to one inch long.
Heat a pan with Idhayam Sesame Oil.
Toss the crab meat for a minute.
Pour the chicken stock.
Add the onion and stir.
Allow it to boil for two minutes.
Add fish sauce, sugar, oyster sauce and stir well.
To this add fried garlic, chilli, celery, spring onion and let it to boil.
When everything blends together garnish with spring onion and serve.
Fish sauce contains salt, add salt if required.
Choose Your Favorite Thai Recipes