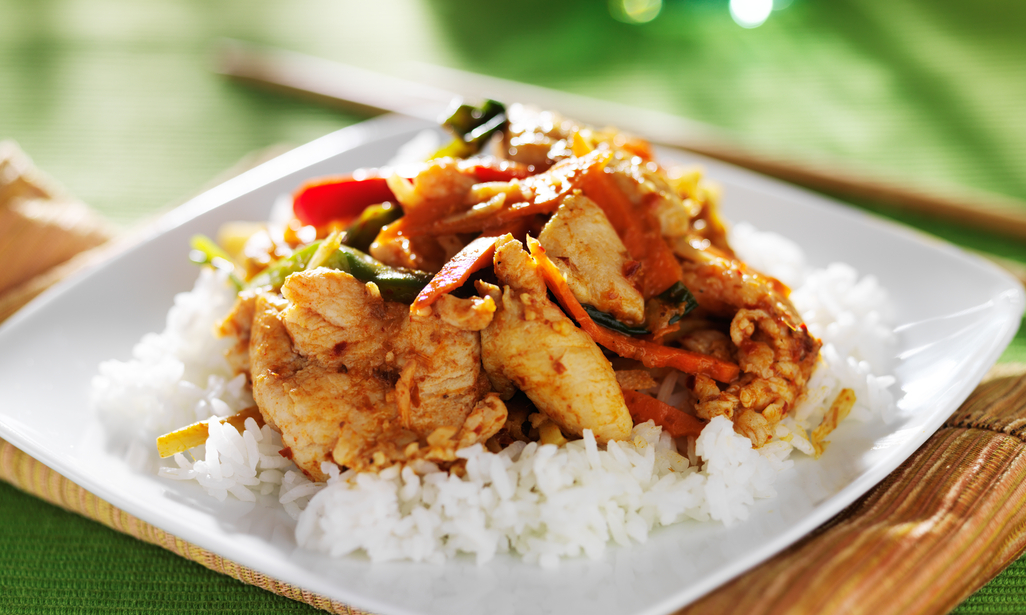 Red Curry with Chicken and Bamboo Shoot
Preparation Method
Boil water and blanch the bamboo shoot along with palm sugar.
Remove from fire and drain.
Boil a cup of coconut milk in medium flame.
Add the red curry paste and cook until the oil separates from gravy.
Add the chicken breast and cook until it is almost done.
Add the remaining coconut milk and bamboo shoot.
Add salt if required.
Allow it to boil, add the kaffir lime rind and red chilli.
Remove from fire and garnish with basil leaves.
Transfer to a serving bowl and serve.
Choose Your Favorite Thai Recipes