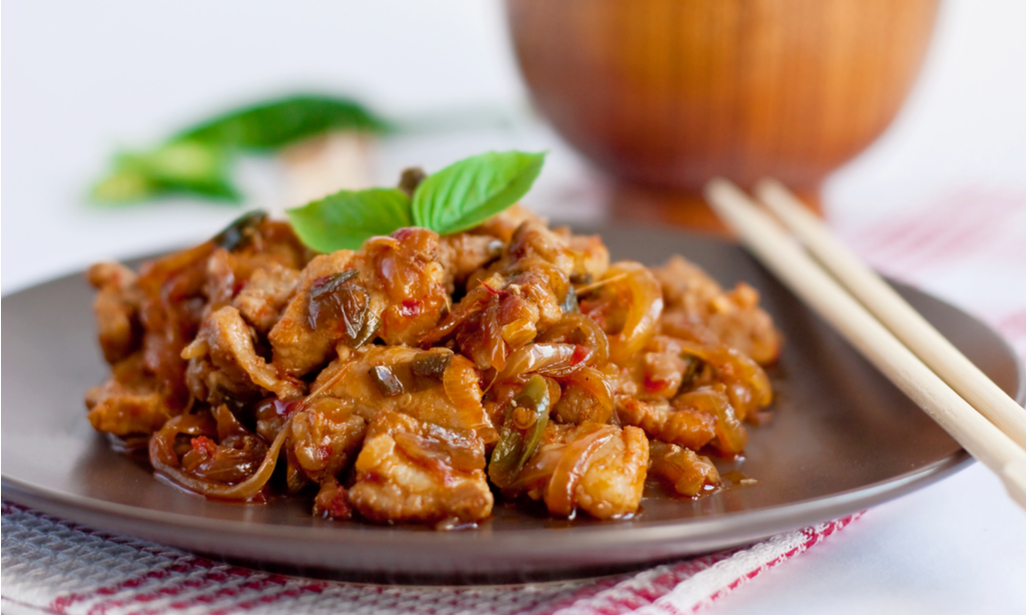 Pork Roast
Preparation Method
Chop the pork into stripes.
Combine the pork with oyster sauce, soy sauce, one tablespoon of sugar and one teaspoon of pepper powder, lemon juice and marinate for about twenty minutes.
Grill the pork in oven and keep aside.
Mix together garlic, shallots, green chilli, stem of coriander leaves, lemon juice, rest of the pepper powder, rest of the sugar, galangal, fish sauce and the grilled pork.
Let it for ten minutes and serve.
Fish sauce contains salt, Add salt if required.​
Choose Your Favorite Thai Recipes