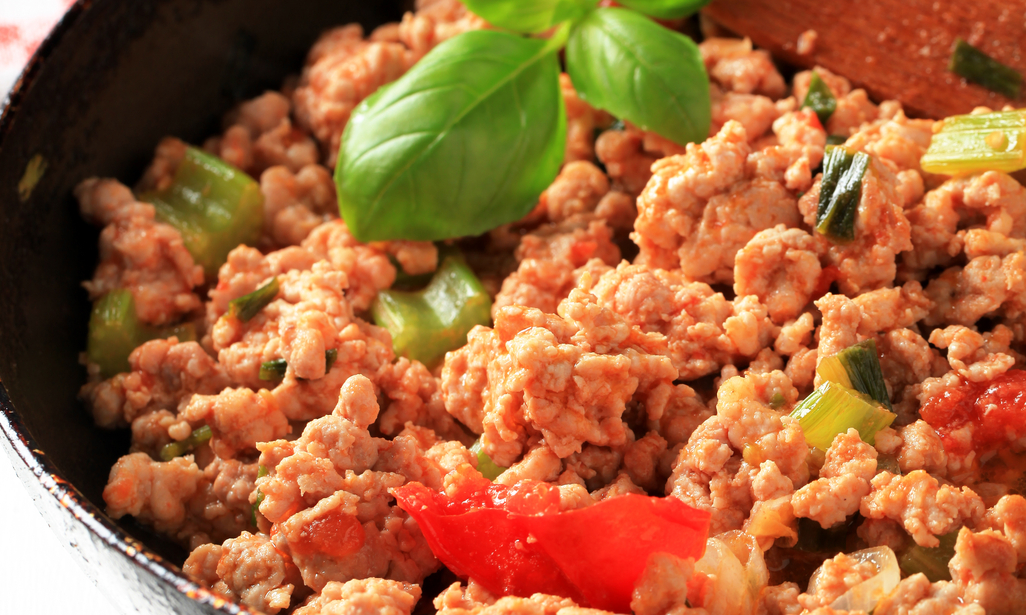 Stir Fried Minced Pork
Preparation Method
Chop garlic and ginger finely.
Chop the chillies into strip.
Heat a pan with Idhayam Sesame Oil.
Saute garlic.
Add minced pork and stir fry.
Stir often.
Add ginger and required amount of water.
When the pork is done add, light soy sauce, fish sauce, dark soy sauce, sugar and stir well.
Remove from fire.
Garnish with coriander leaves and chillies.
Fish sauce contains salt, Add salt if required.
You Might Also Like
Choose Your Favorite Thai Recipes