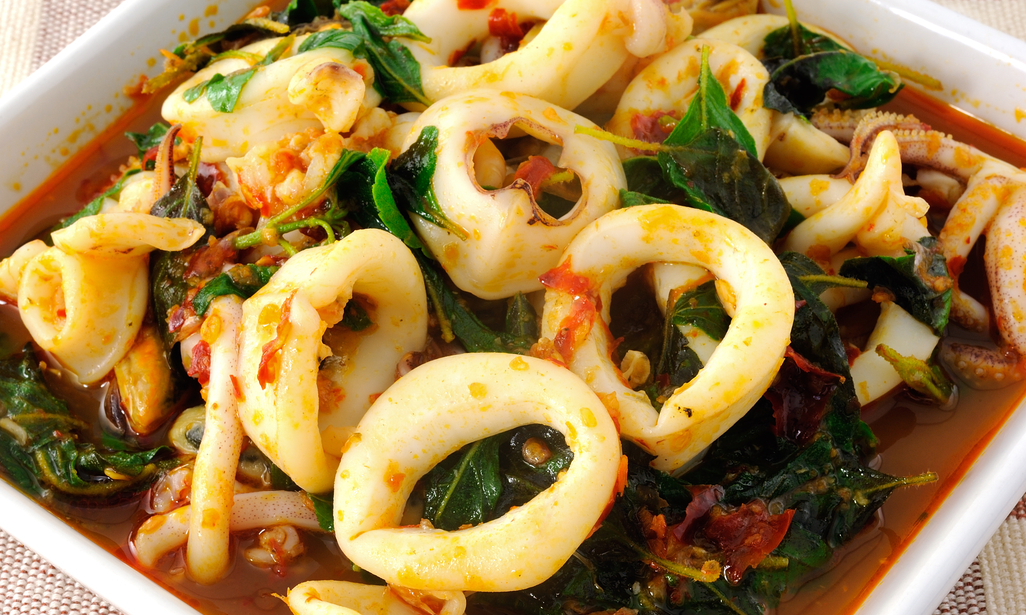 Fried Sea Bass with Crunchy Herbs
Preparation Method
Clean the fish and chop into small pieces.
Reserve the bones.
Toss the fish with tapioca powder and salt.
Cut the green peppers into three small sections.
Chop the green chilli and red chilli diagonally.
Heat a pan with Idhayam Sesame Oil, toss the fish and deep fryuntil golden brown.
Heat another pan with two tablespoon of Idhayam Sesame Oil.
Add the chillies, pepper corns, kaffir lime leaves, green pepper and fry till it becomes crispy.
Add the fried fishes, stir fry for a minute.
Add fish sauce, sugar and remove from fire.
If required add salt.
Transfer to a serving bowl. Garnish with the fried herbs, red hot chillies and coriander leaves.
Fish sauce contains salt, Add salt if required.
You Might Also Like
Choose Your Favorite Thai Recipes