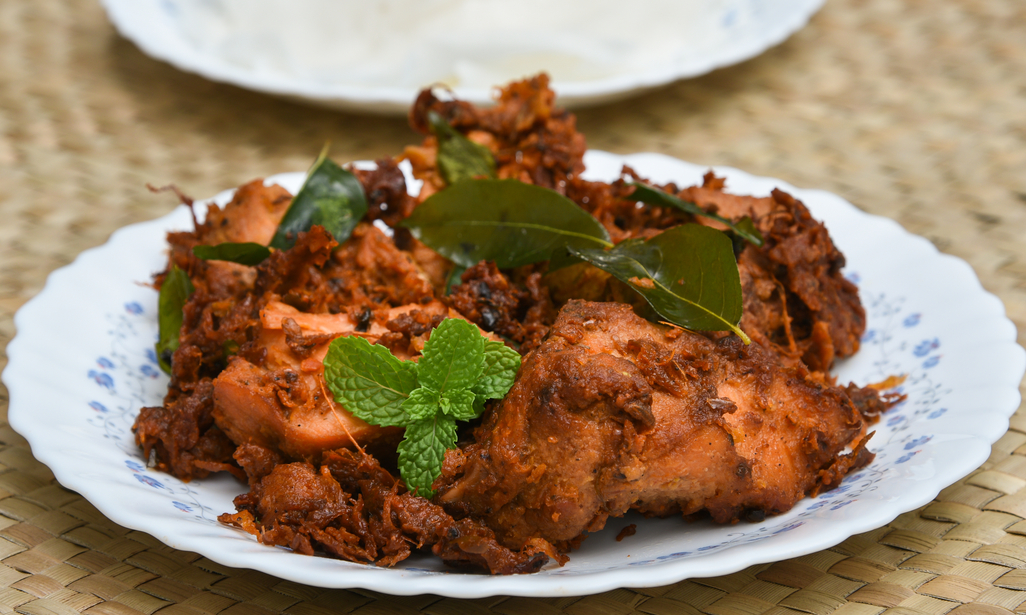 Chicken Coconut Fry
Preparation Method
Cut the chicken into small pieces.
Grate the coconut.
Take four tablespoons of the grated coconut and keep aside.
With the rest of the coconut, extract thick milk.
Slit green chillies into two.
Spin red chillies.
Chop the shallots into thin rings.
Heat a pan with coconut oil, temper seed.
Add cumin seed, red chillies, green chillies, shallots and fry till brown.
Add the chicken pieces and fry for three minutes.
Add ginger garlic paste and fry till raw smell goes.
To this add the thick coconut extract, tumeric powder and salt.
Pour water and allow it to boil until the chicken is done.
Stir well until the coconut extract and the water is absorbed.

Add pepper powder, grated coconut, coriander leaves and fry till the chicken turns to reddish brown.
Serve hot.