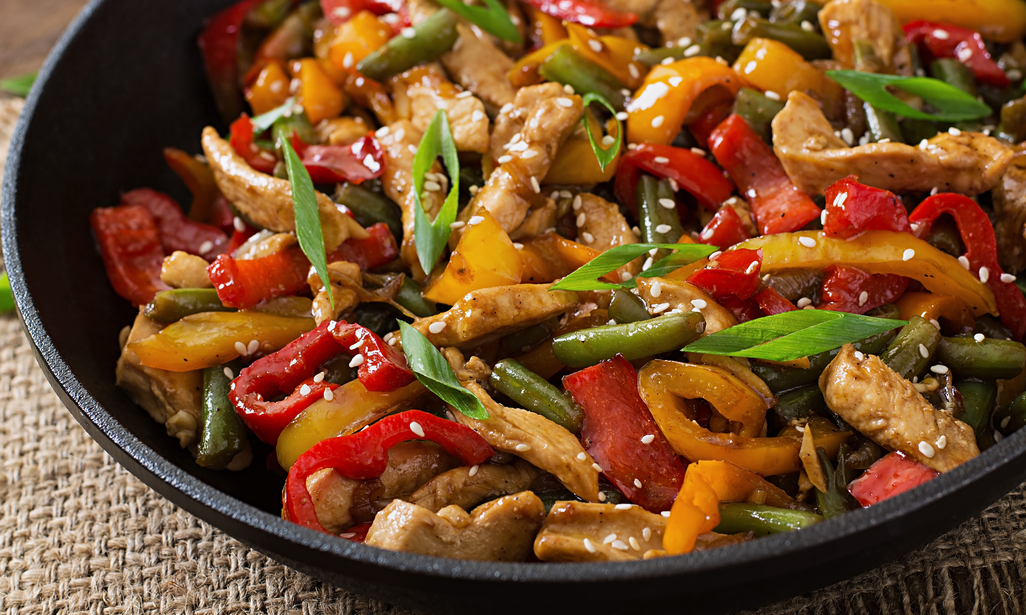 Chicken Dopiaza
Preparation Method
Marinate chicken with salt, lemon juice and refridgerate for twenty minutes.
Chop onions, ginger, garlic finely.
Dice the shallots finely.
Chop the tomatoes.
Heat a pan with one tablespoon of Idhayam Sesame Oil.
Saute onion, ginger, garlic, green chillies and fry. Remove from fire and grind it to fine paste.
Mix the ground masala along with curd.
Take another pan with rest of the Idhayam Sesame Oil.
Add cinnamon, cloves, pepper corns fry.
Pour the curd-mixture.
To this add tumeric powder, sugar, coriander powder and fry for two more minutes.
Add the marinated chicken, required amount of hot water and allow it to cook.
Simmer to a low flame and fry.
Heat another mini pan with a teaspoon of Idhayam Sesame Oil, add chopped shallots, garam masala and fry till the masala changes to reddish brown.
Remove from fire.
Add this fried masala, chopped tomatoes, coriander leaves, chicken masala, stir well.
Remove from fire and serve.