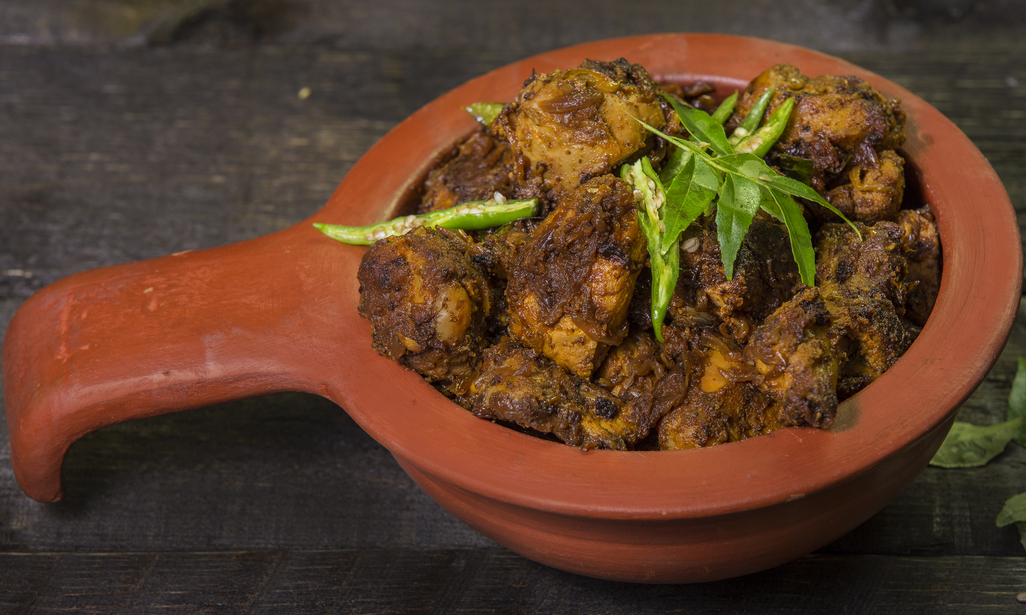 Chicken Pepper Fry
Preparation Method
Marinate the chicken with curd and salt for twenty minutes.
Dice the onion.
Heat a pan with Idhayam Sesame Oil.
Saute onion and curry leaves.
Add the marinated chiken and fry in a low flame.
Fry adding chilli powder and tumeric powder.
If required add some water and allow it to cook.
When the chicken is done and changes to red in colour add pepper powder and fry till the masala coats and becomes dry.
Remove from fire and serve.
Best combination for variety rice.