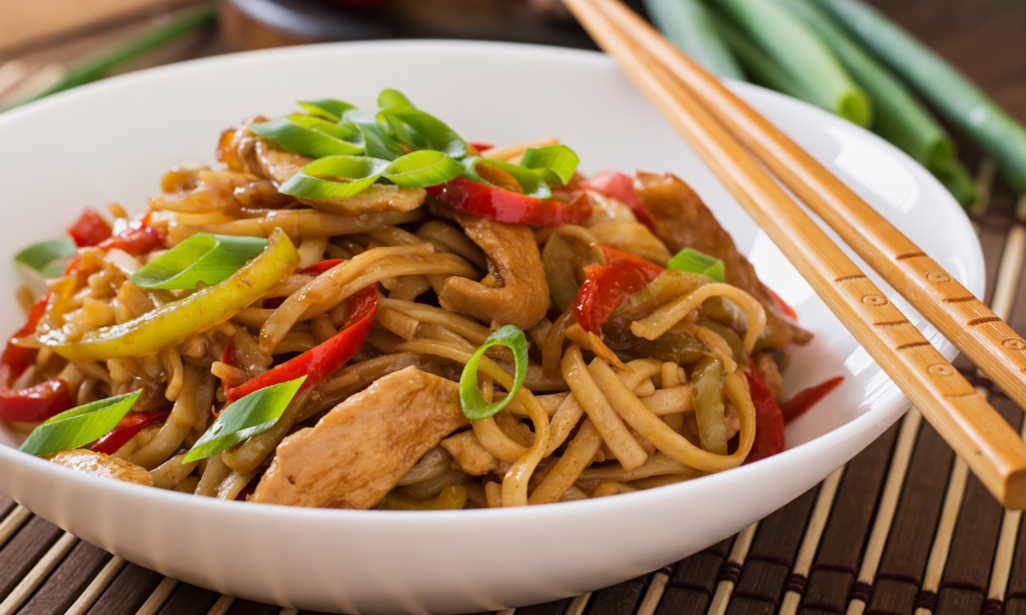 Spicy Chicken Noodles
Preparation Method
Cook the noodles. Drain the water and keep aside.
Chop the chicken into small pieces.
Split the red chillies.
Heat a pan with a tablespoon of Idhayam Sesame Oil.
When it becomes hot add the noodles, dark soy sauce and stir well for three minutes.
Transfer it to a small bowl.
Heat another pan with rest of the Idhayam Sesame Oil.
Saute garlic and chilli.
Add the chicken and stir.
Pour the chicken stock, add the basil leaves and allow it to boil for two minutes.
When the chicken is done, add the fish sauce, light sauce, sugar and let it for two minutes.
Mix together the rice noodles and the chicken and serve.