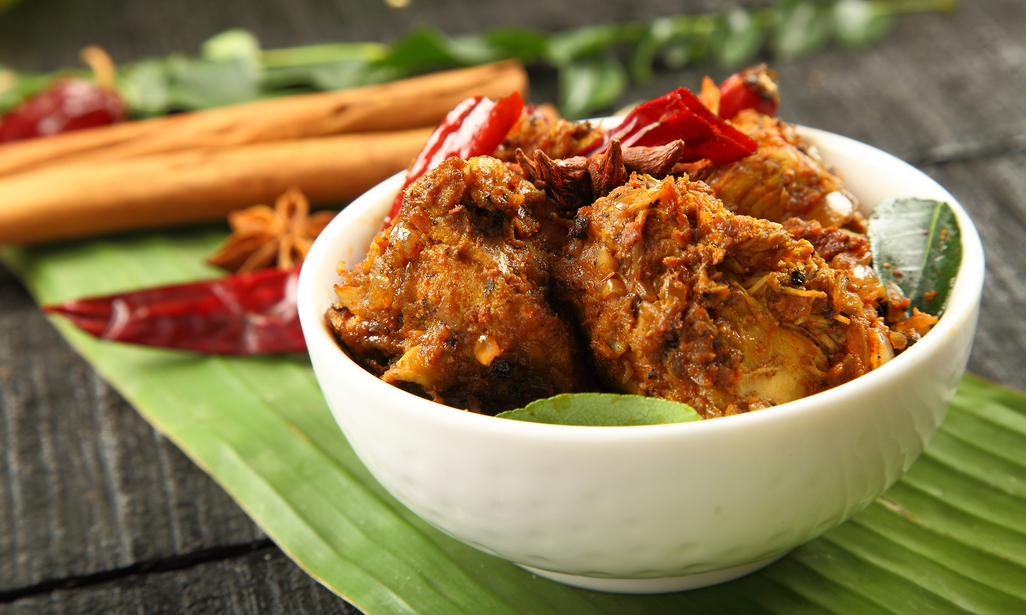 Chicken Onion Masala
Preparation Method
Par boil chicken along with curd and salt.
Dice the shallots finely.
Chop the tomatoes lengthwise, finely.
Heat a tablespoon of Idhayam Sesame Oil.
Saute shallots till brown and crisp.
Allow it to cool and grind it.
Crush the green chillies with a mortar.
Heat a heavy bottomed pan with rest of the Idhayam Sesame Oil.
Toss tomatoes.
Add curry leaves, turmeric powder, cumin powder, coriander powder, chilli powder, pepper powder and roasted fennel powder.
Fry for two minutes.
Add the ground onion paste and fry well.
Flip the par boiled chicken along with the stock and allow it to boil.
Cook until the masala coats the chicken.
Remove from fire and serve.