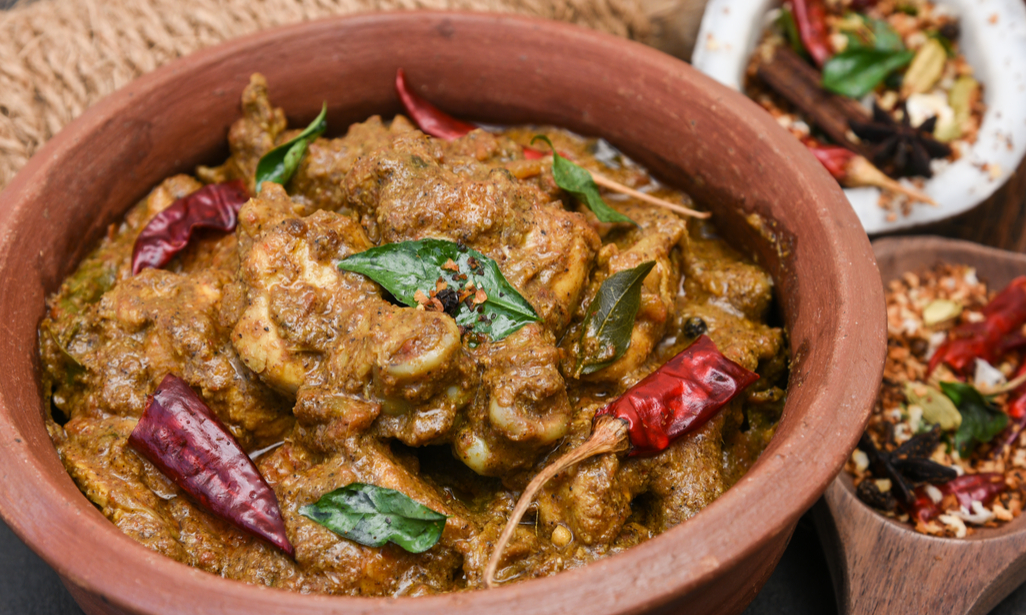 Clay Pot Pepper Chicken
Preparation Method
Par boil chicken along with salt.
Chop the onion.
Slit the green chillies.
Split the red chillies.
Heat a clay pot with Idhayam Sesame Oil.
Saute onion, green chillies, red chillies and a sprig of curry leaves and fry well.
Flip the chicken. Add chilli powder, tumeric powder, salt and a tablespoon of pepper powder and stir.
Stir continuously.
Fry until the chicken turns brownish red.
Sprinkle rest of the pepper powder, curry leaves and fry well.
Remove from fire and serve.